Music
Album Reviews: The Tough Alliance: A New Chance. Issued in Scandinavia on Service (Jens Lekman, Studio), the Tough Alliance's early EPs introduced an electro-pop duo capable of covering both 50 Cent and C-86-era Primal Scream, replying to Daft Punk's "Teachers", recording could-be Top 40 singles, and spiking an optimistic love song with the words, "I don't give a flying fuck.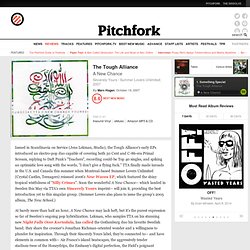 " TTA finally made inroads in the U.S. and Canada this summer when Montreal-based Summer Lovers Unlimited (Crystal Castles, Teenagers) reissued 2006's New Waves EP, which featured the shiny tropical wistfulness of "Silly Crimes". Soon the wonderful A New Chance-- which landed in Sweden this May via TTA's own Sincerely Yours imprint-- will join it, providing the best introduction yet to this singular group.
(Summer Lovers also plans to issue the group's 2005 album, The New School.) At barely more than half an hour, A New Chance may lack heft, but it's the purest expression so far of Sweden's ongoing pop hybridization.
Jay-Z. M.I.A. Arcade Fire en concert à Paris le 5 juillet. Chers arcadiens, il va falloir être très rapide.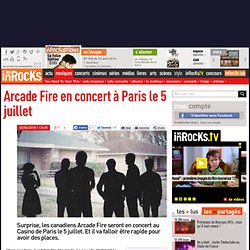 La nouvelle étant tombée aujourd'hui, on imagine les hordes de fans attendre impatiemment devant les points de vente pour faire partie des rares personnes qui auront l'occasion de découvrir The Suburbs (sortie prévue en août) au concert d'Arcade Fire le 5 juillet au Casino de Paris. Les précieux tickets seront mis en vente ce vendredi 4 juin dans un petit nombre de masins Fnac, à savoir : Fnac Forum, Fnac Saint Lazare, Fnac Montparnasse, Fnac Italie 2 et Fnac Etoile. Music - Dirty Fun - Band's Midnight Evolution. Björk/Dirty Projectors Mount Wittenberg Orca Track "All. [Awesome Mashup] Aeroplane vs Friendly Fires vs Flight Facilitie. As if anyone needed another reason to love Aeroplane, the duo who, up until a few weeks ago, consisted of Stephen Fasano and Vito De Luca (now De Luca is the sole member), they've given us this ridiculously delicious mashup of Flight Facilities' "Crave You" and their very own remix of Friendly Fires' "Paris".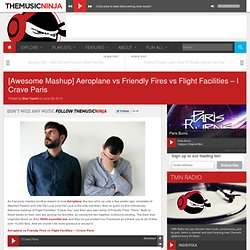 Both of these tracks on their own are among my favorites, so mixing the two together is beyond exciting. The track was originally found on their 500th essential mix and they've just posted it on Facebook as a thank you to all of their over 10,000 fans. And we couldn't be more gracious to accept it. Aeroplane vs Friendly Fires vs Flight Facilities – I Crave Paris. DIRTY PROJECTORS + BJÖRK. Album Reviews: Gucci Mane: Mr. Zone 6. Gucci Mane makes mixtapes.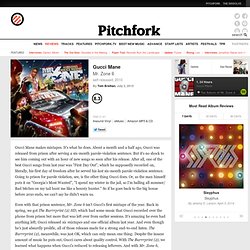 It's what he does. About a month and a half ago, Gucci was released from prison after serving a six-month parole-violation sentence. But it's no shock to see him coming out with an hour of new songs so soon after his release. Pitchfork Guide to Upcoming Releases: Summer 2010. Welcome once again to the Pitchfork Guide to Upcoming Releases, our seasonal guide to upcoming releases!
Four times a year, we round up a big ol' list of albums, singles, EPs, and DVDs set to be unleashed over the coming months, hoping to get you pumped about going out and buying records. (You do still do that, right? RIGHT?) This installment covers summer 2010.
---