ILLUSTRATION
m8irmtErbA1rvhk4ho1_500.jpg (JPEG Image, 485×750 pixels)
m6m4srISHU1qlrpiko1_500.jpg (JPEG Image, 486×750 pixels)
Zoliana_l__Ombrageuse_by_clange_kaze.jpg (JPEG Image, 900×1270 pixels) - Scaled (67
Halfling Executors of Megalys
Illustration - Christian Ward - Freelance Illustrator
Illustration - StumbleUpon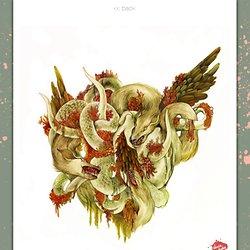 Cerberus - pencil/photoshop - personal work print available Making Ghosts - pencil, photoshop - personal work print available Twelve Brothers - pencil, photoshop - personal work Based on the folk tale about twelve brothers who are accidentally turned into crows by their sister print available Boar - pencil, photoshop - personal work see the process here! Cover and interior artwork for 12 inch record - pencil, photoshop
Illustration by Alice Duke - portfolio
20 Amazing Creature Illustrations by Imaginism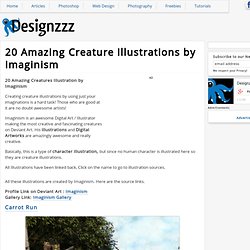 20 Amazing Creatures Illustration by Imaginism Creating creature illustrations by using just your imaginations is a hard task! Those who are good at it are no doubt awesome artists! Imaginism is an awesome Digital Art / Illustrator making the most creative and fascinating creatures on Deviant Art. His illustrations and Digital Artworks are amazingly awesome and really creative. Basically, this is a type of character illustration, but since no human character is illustrated here so they are creature illustrations.
Steven Russell Black | Illustration
Illustration
Wonderful Illustrations of the Wizard of Oz | Abduzeedo | Graphic Design...
lure the world by *feimo on deviantART
Media & Karikatuur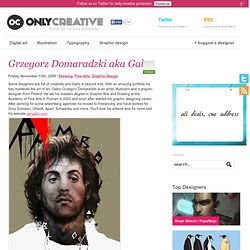 Some designers are full of creativity and Gabz is beyond that. With an amazing portfolio he has mastered the art of art. Gabz/ Grzegorz Domaradzki is an artist, illustrator and a graphic designer from Poland.
Grzegorz Domaradzki aka Gabz | Only Creative
Art Department Illustration Division 2011
Illustrations by Marcos Chin | Best Bookmarks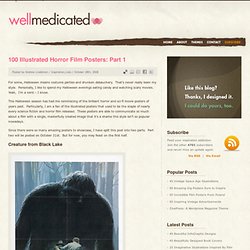 For some, Halloween means costume parties and drunken debauchery. That's never really been my style. Personally, I like to spend my Halloween evenings eating candy and watching scary movies. Yeah, I'm a nerd – I know. This Halloween season has had me reminiscing of the brilliant horror and sci-fi movie posters of years past. Particularly, I am a fan of the illustrated posters that used to be the staple of nearly every science fiction and horror film released.
Minjae Lee su DeviantArt - Designaside.com
Night Butterfly by `Wishmistress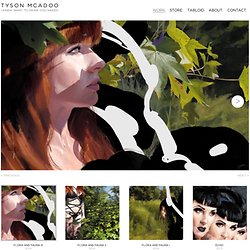 Flora and fauna III2014 Flora and fauna II2014 Flora and fauna I2014 echo2013 CLUTCH2014 pure heart2013 resilient2013 bride2013 be still2013 blue bunny2013 BEAST WITHIN2013 mental state2012 ASCENSION2012 cave2012 knot2012 TENSION2012 QUATTRO2012 sister i2012 sister ii2012 let them eat2012 surge2012 MARCELINE2012 veil2012 fox trot2011 red riding hood2011 deatheater2011 breathless2011 43212011 red rage2011 white lies2011 love struck2011 invisible woman III2010 invisible woman I2010 invisible woman II2010
2009- Illustration : Natalie Shau
Bean Sidhe Clann By NiAnluain & Boyofbow's Weblog
Hestia by Juli-SnowWhite picture on VisualizeUs
Nerdanel por Ember picture on VisualizeUs
Sink, oil on canvas, 66 x 58 in., 2014 working on a lot of things at once right now. Sink, oil on canvas, 49 x 32 in., 2014 Sink, oil on canvas, 78 x 46 in., 2014 four bathers burlap, 9 x 12 in., ea., respectively. I am fortunate enough to be included in a show at the nonprofit art space, Autonomie Projects, opening this Saturday in Los Angeles from 5-8:30pm.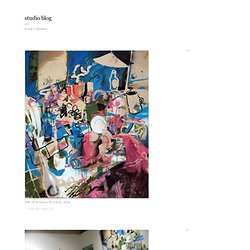 Marleen IllustrationsBest Bookmarks | Best Bookmarks
Illustrations by Michael Molloy | Best Bookmarks
Fantasy Art Gallery
changming xu - ChangMing - CGHUB
Personal Details Status: Concept Artist Name: changming xu Gender: N/A Birthdate: Jan 7th 2014 Location: Shanghai Sketchbook: Website: Member Type: Projects I've worked on: Current employer: Areas of expertise: Skills: Available for Work? Networks: Resume, etc.:
stanley lau - Google Search
& Stanley Lau aka Artgerm Amazing Painting: part 1 | The Funny Web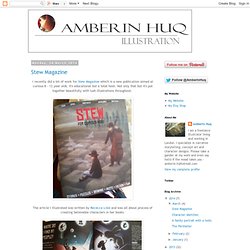 A little while ago I was asked to do a painting for the first birthday of a baby boy. His name is Angelo and his parents have a bit of an imagination. When asked what they wanted they threw everything at me including space, underwater, aliens and pirates. The list went on but I had to eventually limit it to two things. It was great fun coming up with ideas and meant I was able to create the maddest illustration I've ever done.
Amberin Huq - Illustration Blog
Фото и рисунки, арт и креативная реклама
The Atmospheric Surrealism of Illustrator Jacek Kaczyński | Illustration ... - StumbleUpon
frnzxguy
frnzxguy
Surreal Pop Art Show of the Year
Illustrations by Noumeda Carbone
Marleen Illustrations
2009-.. Illustration : Natalie Shau
Illustration
CGPortfolio - Bao Pham
239380.jpg (JPEG Image, 849×600 pixels)
David Bray
Illustrations by Android Blues