FIGURES
3cb792c9.jpg (JPEG Image, 480×623 pixels) _lzny32hX8M1qjqq36o1_500.jpg (JPEG Image, 427×640 pixels) See Through the World Around You by Nick Veasey | Yatzer& Award-winning photographer Nick Veasey uses a variety of specialised imaging equipment to create images that see within.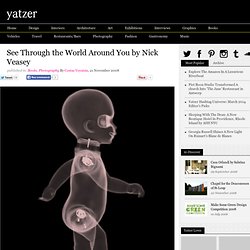 Often collaborating with scientists and boffins, he has built a strong body of work that enables the viewer to appreciate what goes on underneath the surface. The subject matter of these enlightening images is entertaining and wide ranging. X-rays are primarily used for diagnostic radiography and crystallography; they are a form of ionizing radiation and as such can be dangerous.Veasey works in a lead-lined studio which is locked, with him on the outside, during the exposure of the images.
Geiger counters are used to ensure safety. Once the x-ray has been exposed on to film it is then scanned at ultra high resolution with special scanning equipment tailored for the process. 10074109d21579bdd8o.jpg from imageshack.us. 133875354.jpg (JPEG Image, 800×535 pixels) Couples on Photography Served - StumbleUpon. Emilie Autumn pictures.
---