Geometric Images
Sacred Places: Sacred Geometry
Courses in the history of art provide the student with an understanding of art and architecture in a cultural context. The student will be introduced to the means by which art can be critically observed, intelligently analyzed and knowledgeably discussed. ARTH 115, Survey of Art History I, and ARTH 116, Survey of Art History II, provide a survey of art from prehistoric times to the present and are the prerequisites to most upper level courses.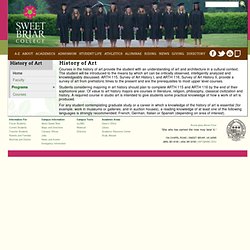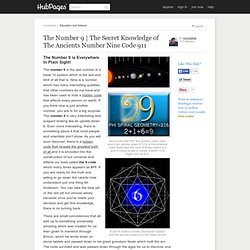 The Number 9 | The Secret Knowledge of The Ancients Number Nine Code 911
The number 9 is the last number in a base 10 system which is the last and limit of all that is. Nine is a number which has many interesting qualities that other numbers do not have and has been used to hold a hidden code that affects every person on earth. If you think nine is just another number, you are in for a big surprise. The number 9 is very interesting and suspect looking like an upside down 6. Even more interesting, there is something about it that most people and scientists don't know.
The Great Pyramid of Giza. It has been shown that the exterior measurements of the 'Great' Pyramid of Giza are an accurate representation of the Earth's' northern hemisphere on a scale of 1:43,200 . A number that proves highly significant when one considers the method of doubling/halving the numbers that was used in ancient Egypt (kemi) 25,920 years / 12 = 2,160 (x 2 = 4,320)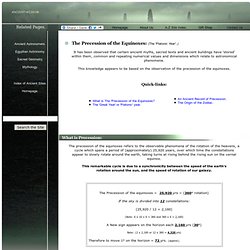 Precession of the equinoxes
Thoth's Time Temple - Giza Alignment Code Time-Shift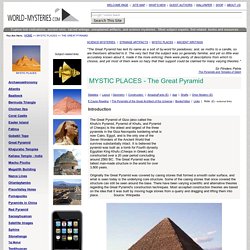 If you have Google Earth installed, use this GP Google Earth Placemark file (Save and Open) and it will fly you to a location*. If not, you will need to install Google Earth first (available at http://earth.google.com ). *Image Placemark Location: longitude: 31.13101332492434 N, latitude: 29.97697709832755 E Google Earth streams the world over wired and wireless networks enabling users to virtually go anywhere on the planet and see places in photographic detail.
Mystic Places - The Great Pyramid of Giza in Egypt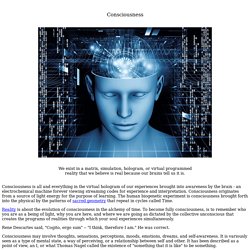 Consciousness
Sacred-Geometry.gif (557×596)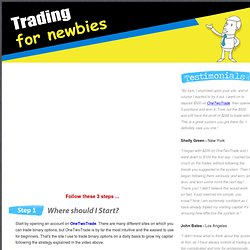 Sacred Geometry | Worldend.info
"Philosophy is written in this grand book – I mean the universe — which stands continually open to our gaze. But it cannot be understood unless one first learns to comprehend the language and interpret the characters in which it is written. It is written in the language of mathematics, and its characters are triangles, circles, and other geometric figures, without which it is humanly impossible to understand a single word of it." — Galileo Galilei, Il Saggiatore (1623) Sacred geometry is the geometry used in the planning and construction of religious structures such as temples, churches, mosques, religious monuments, altars, tabernacles; as well as for sacred spaces such as temenoi, sacred groves, village greens and holy wells, and the creation of religious art.
seedoflifebw.jpg (245×228)
Clipart - Circles and Triangles nested
Triquetra-Interlaced-Triangle-Circle.png
AJ Design - Online Science Mathematics Engineering Software Programs | 2 | 3 | 4 | 5 by Jimmy Raymond Add to circles to follow new app, calculator, bug report and request updates from AJ Design.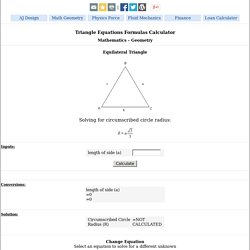 Equilateral Triangle Equations Formulas Calculator - Circumscribed Circle Radius Geometry