Marketing Research
Wordsmyth - The Premier Educational Dictionary - Thesaurus. Creative Random Word Generator. Click a button above to generate a set of random words.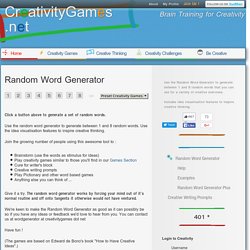 Use the random word generator to generate between 1 and 8 random words. Use the idea visualisation features to inspire creative thinking. Join the growing number of people using this awesome tool to : Brainstorm (use the words as stimulus for ideas)Play creativity games similar to those you'll find in our Games SectionCure for writer's blockCreative writing promptsPlay Pictionary and other word based gamesAnything else you can think of ... Inside Google Search · Search Stories. Top 10 Business Blogs and Why They Are Successful. Does your business have a blog?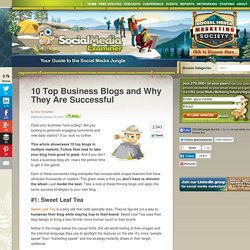 Are you looking to generate engaging comments and new daily visitors? If so, look no further. This article showcases 10 top blogs in multiple markets. Is Cleantech China's Historic Opportunity? Global Power and Energy. Blogs Author Anthony Harrington.
SEO
---