Computing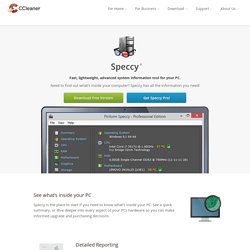 Speccy System Information Speccy is an advanced System Information tool for your PC.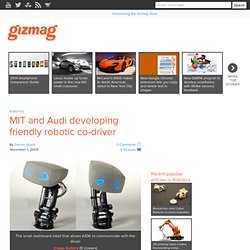 MIT and Audi developing friendly robotic co-driver
The small dashboard robot that allows AIDA to communicate with the driver Image Gallery (8 images) Vehicles are slowly but surely heading towards a future where the driver is almost irrelevant.
Kevin Warwick on Singularity 1 on 1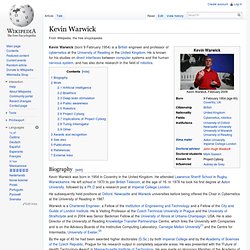 Kevin Warwick
Kevin Warwick (born 9 February 1954) is a British engineer and professor of cybernetics at the University of Reading in the United Kingdom. He is known for his studies on direct interfaces between computer systems and the human nervous system, and has also done research in the field of robotics. Biography[edit] Kevin Warwick was born in 1954 in Coventry in the United Kingdom. He attended Lawrence Sheriff School in Rugby, Warwickshire.
Search the Microsoft Knowledge Base on TechNet Support
Kodak Ces » Work » Obscura Digital
F8 » Work » Obscura Digital
Web Applications
Windows XP Post SP3 High-Priority Updates (x86)
Updates Downloader, Checker and Add-on Creator aka UDC Script UDC is a batch script and support files that automatically downloads, from Microsoft, all the post SP3, up-to-date files listed here. You then use nLite to slipstream a Windows XP "SP4" Rollup setup CD. Add the downloads to the Hotfix, Add-ons and Update Packs section of nLite. Just to clarify for those unfamilier with these terms, in the end you will have a fully patched Windows XP installation CD. Not a Service Pack 4 only CD.