Free Will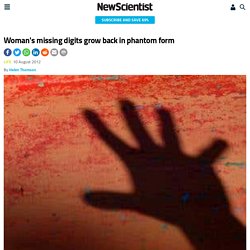 A woman born missing a finger and a thumb has grown them back – albeit as part of a phantom limb. This extraordinary occurrence shows that our brain contains a fully functional map of our body image, regardless of what our limbs actually look like.
Woman's missing digits grow back in phantom form - health - 10 August 2012
Brain might not stand in the way of free will - life - 06 August 2012
Editorial: "Can we live without free will?"
An interoceptive predictive coding model of conscious presence | Frontiers in Consciousness Research
Introduction In consciousness science, psychiatry, and virtual reality (VR), the concept of presence is used to refer to the subjective sense of reality of the world and of the self within the world (Metzinger, 2003; Sanchez-Vives and Slater, 2005). Presence is a characteristic of most normal healthy conscious experience.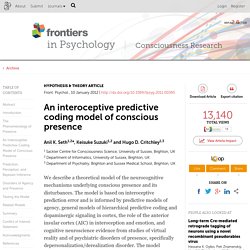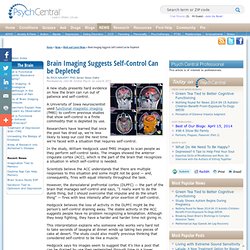 Brain Imaging Suggests Self-Control Can be Depleted
By Rick Nauert PhD Senior News Editor Reviewed by John M.
Free Won't: It may be all that we have (or need)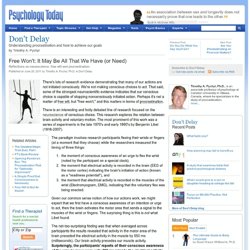 There's lots of research evidence demonstrating that many of our actions are not initiated consciously. We're not making conscious choices to act. That said, some of the strongest neuroscientific evidence indicates that our conscious choice is capable of stopping nonconsciously initiated action.
From the Free Press: A belief in free will touches nearly everything that human beings value.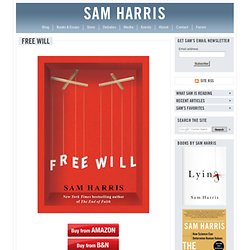 Mind controller: What is the 'burundanga' drug?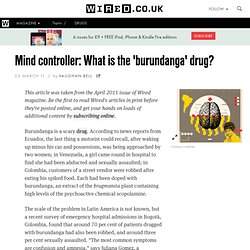 This article was taken from the April 2011 issue of Wired magazine. Be the first to read Wired's articles in print before they're posted online, and get your hands on loads of additional content by subscribing online. Burundanga is a scary drug. According to news reports from Ecuador, the last thing a motorist could recall, after waking up minus his car and possessions, was being approached by two women; in Venezuela, a girl came round in hospital to find she had been abducted and sexually assaulted; in Colombia, customers of a street vendor were robbed after eating his spiked food.