Information
ETS :: Home. English Grammar - Passive Voice. The passive vs the active voice: Use of the passive voice: Passive voice is used when the focus is on the action.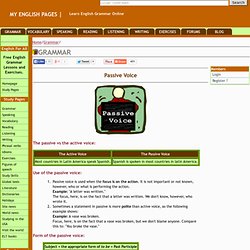 It is not important or not known, however, who or what is performing the action. The Edublog Awards. ELD Reference: New Home For ELD! Using archetypes to match learning spaces with physical and digital spaces. | (NOTE: The following is an article that was written for a teaching journal, after a bit of an anxious wait it was rejected – didn't quite fit in with the focus of the edition.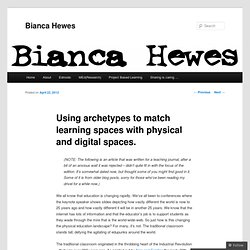 It's somewhat dated now, but thought some of you might find good in it. Some of it is from older blog posts, sorry for those who've been reading my drivel for a while now.) We all know that education is changing rapidly. We've all been to conferences where the keynote speaker shows slides depicting how vastly different the world is now to 25 years ago and how vastly different it will be in another 25 years. Pédagogie inversée. SimilarSiteSearch.com - The Best Place To Find Similar Websites. Shane Templeton. Klein ISD. The Lexile Framework for Reading. Untitled. Page 10 / 36 1.
WONDERFUL WEBSITES! Tools for integrating technology in the classroom! Activities for ESL/EFL Students (English Study) Dogme : Message: How to get learners talking. On 6 January 2012 08:34, <mcjsa@...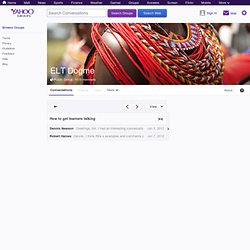 > wrote: > Hi Dennis and Rob, > > I think you may be onto something, Rob, with your question about the > diversity of students in the SL group Dennis is asking about. There is a > significant cultural dimension to people's willingness to speak in a > group, or in public. This not only affects whether or not they speak but > also what they are willing to say.
This would be apparent in a mixed > group, or in a group that is mostly comprised people who share this > cultural reticence. > > In addition to this, the dominant educational paradigm puts teachers at > the center of all activity. Teachers are active, students are passive. > This is what many students expect and when we ask to become active they > often resist. ELLs and ESL - ELL Teacher Pros. Learning Resources from CBS CNN SF stories used as lessons for adult education and distance learning regardless of classroom setting.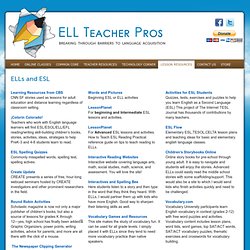 ¡Colorín Colorado! Teachers who work with English language learners will find ESL/ESOL/ELL/EFL reading/writing skill-building children's books, stories, activities, ideas, strategies to help PreK-3 and 4-8 students learn to read.ESL Spelling Quizzes Commonly misspelled words, spelling test, spelling actives.Create Update CREATE presents a series of free, hour-long webcast seminars hosted by CREATE investigators and other prominent researchers in the field.Round Robin Activities Scholastic magazine is now not only a major publisher of children's books, but also a source of lessons for grades K through 12—yes, high school has finally been added Graphic Organizers, power points, writing activities, advice for parents, and more are all there with the click of a mouse.
---