Flipped
Flipping The Classroom… A Goldmine of Research and Resources To Keep You On Your Feet. Greetings from Boston and BLC12 (Alan November's Building Learning Communities Conference ).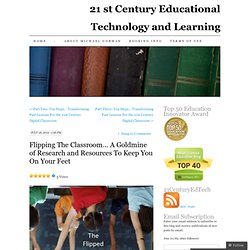 If you wish to follow the happenings at BLC12 check out the hashtag #BLC12 on Twitter. Welcome to another post rich in resources on the Flipped Classroom. If you have come here looking for links that will guide you to videos and multimedia to use in a Flipped Classroom you will find that in the second half of this post. Perhaps you have tried a little Flip of your own and want to learn more. If you are beginning to investigate what a Flipped Classroom is, with the thought of possibly trying some kind of Flip yourself… then this is also the right place.
Friday Institute for Educational Innovation - FIZZ. Concluded in August, 2013.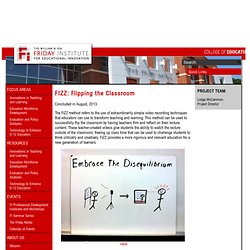 The FIZZ method refers to the use of extraordinarily simple video recording techniques that educators can use to transform teaching and learning. This method can be used to successfully flip the classroom by having teachers film and reflect on their lecture content. These teacher-created videos give students the ability to watch the lecture outside of the classroom, freeing up class time that can be used to challenge students to think critically and creatively. FIZZ provides a more rigorous and relevant education for a new generation of learners. Introduction to ASSISTments: a path to understanding - TeacherWiki. From TeacherWiki Welcome to ASSISTments.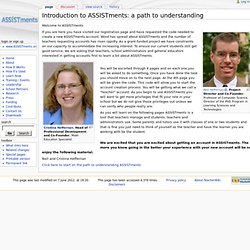 Neil Heffernan, Project Director and Co-Founder, Professor of Computer Science, Director of the PhD Program in Learning Sciences and Technologies If you are here you have visited our registration page and have requested the code needed to create a new ASSISTments account. Word has spread about ASSISTments and the number of teachers requesting accounts has risen rapidly.
Flipped Classroom Concept. Morris Flips English - Welcome! Flipped Classroom Concept. Comments Supported file types: .doc/.docx, .xls/.xlsx, .ppt/.pptx, .pdf, .jpg, .jpeg, .png, .gif, .bmp Max file size: 25 MB Supported thumbnail types: .jpg/.jpeg, .png, .gif, .bmpMax upload size: 500 kB You completed:Flipped Classroom Concept 2.0 Next up: Continue »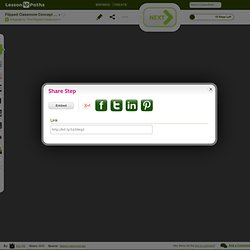 ---