Microsoft
Business Resource Center | Home
In Office 2007 we introduced SmartArt diagrams, a tool designed to simplify the process of creating quality graphical layouts. The goal of every SmartArt diagram is to enhance the aesthetic appeal of your document and to use a graphic to convey a message. SmartArt diagrams adjust the size of all of your shapes and text for you as you add or remove content.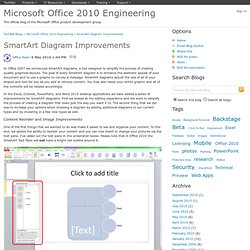 Microsoft Office 2010 Engineering : SmartArt Diagram Improvement
Takeaway: The key to a smooth Exchange transition is planning — and lots of it.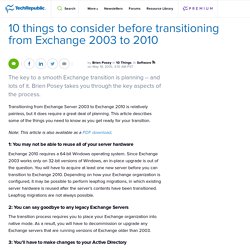 10 things to consider before transitioning from Exchange 2003 to
Yung Chou on Windows Technologies
Blogs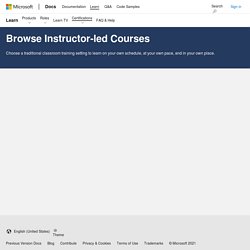 Learning: Microsoft Silverlight Learning Snacks
Whether you're an established professional or new to the field, our training will give you the expertise you need in a specific product or technology. When you learn from our Microsoft Certified Trainers, you can be confident that what you'll learn will be accurate, complete, and up to date.