SOURCE SAMPLES CSS PHP JAVA JQUERY AJAX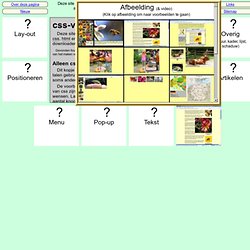 Voorbeelden en handleidingen van css, html en xhtml - Home
Gevonden fouten en ideeën zijn welkom op het forum. Daar kun je ook terecht voor vragen op het gebied van het maken van sites, met name over de in de voorbeelden gebruikte css en html. Alleen css en html
Cartoons, Strips en Webdesign :: JorisO.nl
Gratis een eigen website maken - Rob's Domein
Goedemiddag, welkom op Rob's Domein voor het maken van websites ! Op deze site kunt u alle informatie vinden om zelf een website te maken. U vindt er o.a gratis html-editors, ftp-tools en de meeste soorten browsers. Ook meer dan 250 achtergronden, van steen tot en met lucht, onbreken niet op deze site.
JavaFile.com - free java scripts, java applets!
JavaFX 1.2.1 API | A-Index | Java FX
francky's developerscorner.nl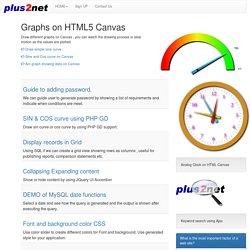 Search engines have some excellent tools to tell about your website. Some of them are highly useful and they give lot of information to the webmaster about the problems / bugs in their sites. Webmaster Central All major search engines have tools to help webmasters to identify crawl issues and diagnose problems for better ranking. Google Trend This tool is not for low traffic websites.
PHP HTML MySQL ASP articles tutorials, free scripts and programming forum