Brand logos
Www.logotypes.ru. Today available 4989 logos (71155 KBytes)!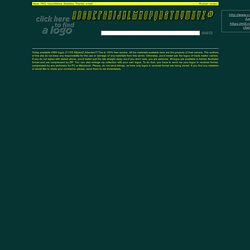 Attention!!! This is 100% free service. All the materials available here are the property of their owners. The authors of this site do not bear any responsibility for the use or damage of any materials from this server. Otherwise, you'd better ask the logos 'of trade marks' owners. Brands of the World. Seeklogo.com - Logo Vector Download Free (Brand Logos) (AI, EPS, CDR, PDF, GIF)
AllTheLogos.com - Gif and Vector EPS Logos. Free Vector Brand Logotypes - Free downloading in EPS, CDR and WMF vector formats.
---