Beeld en geluid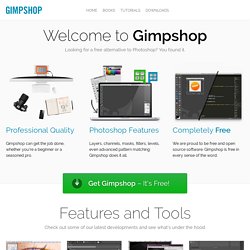 There's no question that Adobe Photoshop is excellent image editing software. But for those of us that can't afford up to seven hundred dollars or more to buy it, we now have the same image manipulation power at our fingertips as the high-priced, closed-source programs. In fact, with the release of 2.8, Gimpshop has become prefered software for photo & image editing among more professionals than ever. Layers, channels, masks, filters, levels, advanced pattern matching—the remarkable feature list of Gimp is equal to Photoshop in every way except one: the price. Restore, touch up and manipulate photos, create complex animations, or just use Gimpshop as a simple paint program.
Top 20 developers in 2013 To salute and applaud the developers: here's a 2013 top-20 Blender developers page. Plans for 2014-2015 With the high quality demands users expect nowadays it's needed to involve more full-time developers.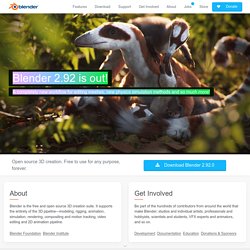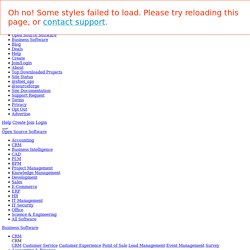 Audacity is available for Windows®, Mac®, GNU/Linux® and other operating systems. Check our feature list, wiki, and forum for more information. October 21, 2013: Audacity 2.0.5 Released Audacity 2.0.5 replaces all previous versions. It fixes crashes or hangs that were reported in Audacity 2.0.4 on some machines, and contains many other bug fixes and stability improvements. (OS X) Crashes when importing audio files are fixed.