Food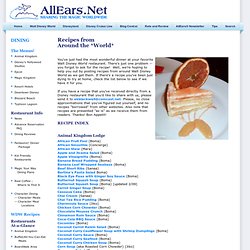 You've just had the most wonderful dinner at your favorite Walt Disney World restaurant. There's just one problem -- you forgot to ask for the recipe! Well, we're hoping to help you out by posting recipes from around Walt Disney World as we get them. If there's a recipe you've been just dying to try at home, check the list below to see if we have it for you. If you have a recipe that you've received directly from a Disney restaurant that you'd like to share with us, please send it to ekblackwell@comcast.net.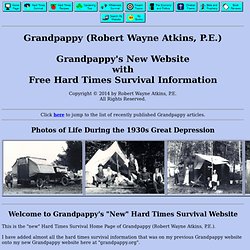 Copyright © January 13, 2014 by Robert Wayne Atkins, P.E. All Rights Reserved. SSL Certificate: My entire "grandpappy.org" hard times survival website is covered by an SSL Certificate. You can easily verify this by looking at the Grandpappy web address in your browser window bar. If your browser shows a prefix before the "www" then it will show "https" instead of "http." The prefix "http" is for the world wide web without any special security.
Grandpappy's Hard Times Survival Home Page by Robert Wayne Atkins, P.E.
Super easy diy! Freeze fresh herbs in olive oil
Simply Gourmet…Where food, family and friends gather.
Yesterday I sat in the office of Dr. Ellen, who is my dermatologist, and cried. At first I was stunned with her diagnosis, followed by anger and then joy. This is when the tears slowly started to fall. One by one I wiped them away a bit embarrassed.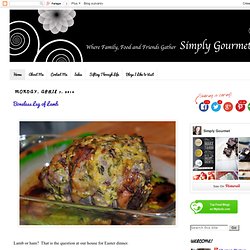 GrocerySmart.net
Weight loss recipes
[ Close Privacy Policy ] Privacy Policy / Your California Privacy Rights Revised and posted as of March 4, 2013. Prime Publishing, LLC ("Company," "we" or "us") reserves the right to revise this Privacy Policy at any time simply by posting such revision, so we encourage you to review it periodically. In order to track any changes to this Privacy Policy, we will include a historical reference at the top of this document.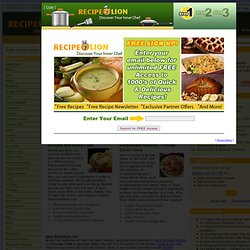 asian
Easy Chinese Food Recipes: 16 Recipes that Beat Takeout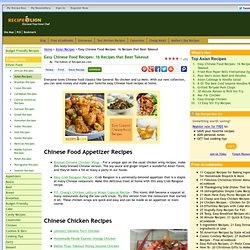 [ Close Privacy Policy ] Privacy Policy / Your California Privacy Rights Revised and posted as of March 4, 2013. Prime Publishing, LLC ("Company," "we" or "us") reserves the right to revise this Privacy Policy at any time simply by posting such revision, so we encourage you to review it periodically.