Food
Disney Recipes. You've just had the most wonderful dinner at your favorite Walt Disney World restaurant.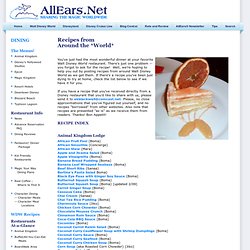 There's just one problem -- you forgot to ask for the recipe! Well, we're hoping to help you out by posting recipes from around Walt Disney World as we get them. If there's a recipe you've been just dying to try at home, check the list below to see if we have it for you. If you have a recipe that you've received directly from a Disney restaurant that you'd like to share with us, please send it to ekblackwell@comcast.net. Grandpappy's Hard Times Survival Home Page by Robert Wayne Atkins, P.E. Super easy diy! Freeze fresh herbs in olive oil.
Simply Gourmet…Where food, family and friends gather. GrocerySmart.net. Weight loss recipes. Everyday Food Recipes, Quick Easy Meals, Quick and Easy Recipes, Easy Cooking Recipes and More from RecipeLion.com. Asian. Easy Chinese Food Recipes: 16 Recipes that Beat Takeout. There are currently no images from other cooks. close Terms & Conditions.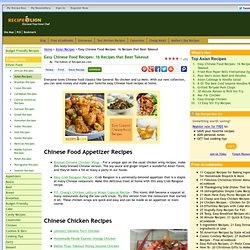 Misc. DIY Spices/Staples. Drinks. Breakfast.
Sweets
Vedgetables. Meat. Pasta. Breads. Appitizers.
---