Crafts
Okay kids, for leaving me all those wonderful and inspiring comments, I give you: Watercolor Stencil Portraiting - The Tutorial! Bear with me, it's almost midnight and I am exhausted, and I leave for vacation tomorrow.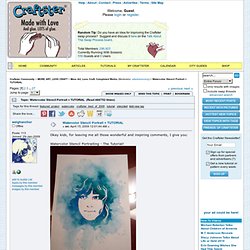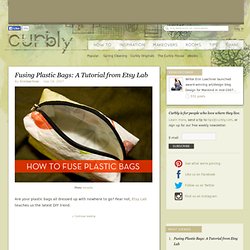 Fusing Plastic Bags: A Tutorial from Etsy Lab
Are your plastic bags all dressed up with nowhere to go? Fear not, Etsy Lab teaches us the latest DIY trend. What you'll need
Craft Project: Russian Nesting Doll Card
Matryoshka Doll Card Opened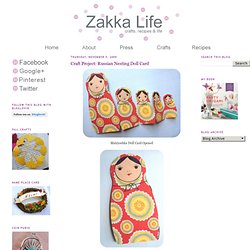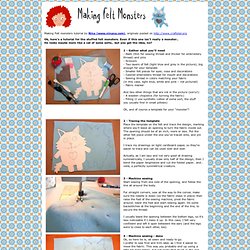 3 - Machine sewing Start sewing from one side of the opening, and follow the line all around the body.
How to Recycle Yarn . How to Unravel a Sweater . How to Frog a Sweater . How to Upcycle Yarn . Crafting Green by Neauveau Fiber Arts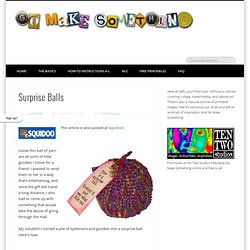 This article is also posted at Squidoo !
Surprise Balls
reusable snack bag tutorial
Summer is here!
50 Summer Crafts for Kids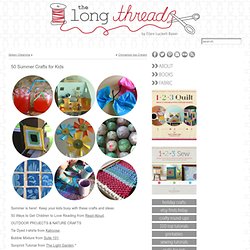 Note from Weeks: Both my husband and daughter are restless sorts. When our daughter was little and we went to a restaurant, Bill would take her out to run up and down the sidewalk while I paid the bill so she wouldn't start squirming at the table. Those kids who kick the back of your seat on planes have the same issue. Therapists refer to them as "sensory seeking."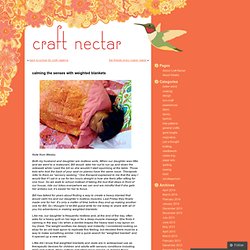 LearnPysanky.com: How to Make Ukrainian Easter Eggs (pysanky)
Have Some Fun With Your Easter Eggs This Year!
Easter Eggs – Elegant Ideas For Your Easter Eggs! - A Storybook Life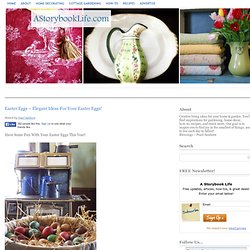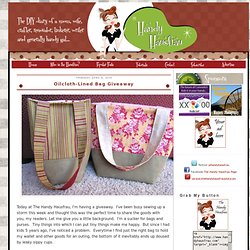 The Handy Hausfrau: Oilcloth-Lined Bag Giveaway
Today at The Handy Hausfrau, I'm having a giveaway. I've been busy sewing up a storm this week and thought this was the perfect time to share the goods with you, my readers.
Fat Quarter Handbag Tutorial
The Simple and Sleek Fat Quarter Handbag from Jennifer Sweet Trees Clutch Purse
A fun and easy project with a beautiful payoff.
The principle is simple and seductively clever: solar lights that store energy during the day and release light at night. These can be purchased ready-made in a variety of colors (yellow, blue and red) but they can also be built at home . A simple, less-technical approach involves buying a conventional solar-powered yard lamp and then essentially harvesting it for key pieces to put in a jar.
It was a good year in the online crafting world. Here's a list of 100 craft and sewing tutorials of 2009, not ranked in a particular order.
I've told you before I'm a bit obsessed with books. I love all books where I intend to read them or not. A local library has a huge book sale every year where you can pick up a grocery bag of books for $3!
look to inspire - page 17