Superannuation
Same-sex relationships (Equal treatment in Commonwealth laws-Sup
Simplified super: changes to employment termination payments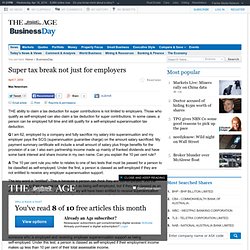 THE ability to claim a tax deduction for super contributions is not limited to employers.
Super tax break not just for employers
REST Superannuation
Winding up a SMSF
Setting up a self-managed super fund
Thinking about self-managed super
The types of repairs and maintenance expenses you can claim as income tax deductions. What are repairs and maintenance?
Claiming repairs and maintenance expenses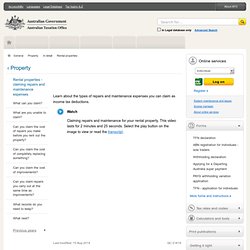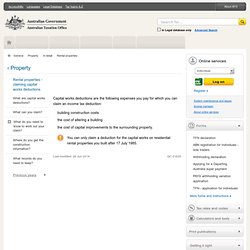 The types of capital work deductions you can claim and what you need in order to claim them. What are capital works deductions? Capital works deductions are the following expenses you pay for which you can claim an income tax deduction:
Claiming capital works deductions
Association of Financial Advisers
Running a SMSF
FPA
Simplified Superannuation
Financial Industry Complaints Service Limited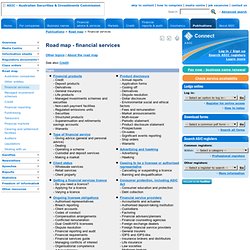 Other topics | About the road map
Financial Services Roadmap
Australian Taxation Office Homepage