Newspaper
Geelong Local News, Sport & National News - The Geelong Adve
PEAK accounting body CPA Australia wants to increase pathways into the profession and the universities are not happy. But while this looks like an arcane argument over accreditation, it involves broader questions of how national qualifications are assessed in a global education market and whether people will always pay for an expensive education when lower-cost options are on offer. At the heart of the dispute between CPA and the Accounting and Finance Association, representing trans-Tasman academics, is the professional body's plan to offer its own study material and exams designed to assess an individual's technical knowledge, gained on the job or through study.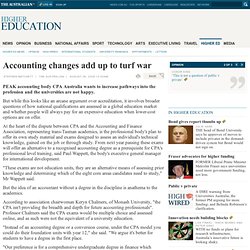 Accounting changes add up to turf war
Newstext : login
Reuters Photos of the Week: March 24-29 In this week's photos, swimmers start the season with a dash for the waves in Germany, a dancer practices her jumps in Boston, a Jewish man prepares for Passover in Israel, and more. REUTERS Asia in Pictures People celebrate the Festival of Colors in northern India and in Bangladesh, a man washes his rickshaw along a lake in Afghanistan, children play violin in Japan, and more. European Pressphoto Agency For Sale: North Korean Minted Coins Well-known investor Jim Rogers wants purchase North Korean gold and silver minted coins this weekend at an event in Singapore.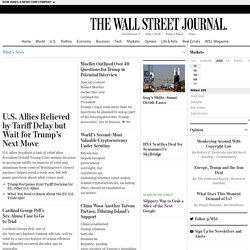 Business Spectator
The Reckoning - Pressured to Take More Risk, Fannie Reached Tipp
Trading Room
Bloomberg.com
Morningstar Australia