Newspaper
Melbourne
Geelong Local News, Sport & National News - The Geelong Adve. Media-Link: 19740 newspapers and other news sources, Kidon Media. Accounting changes add up to turf war. PEAK accounting body CPA Australia wants to increase pathways into the profession and the universities are not happy.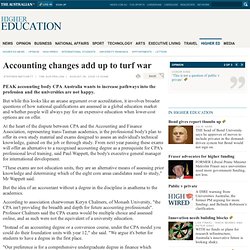 But while this looks like an arcane argument over accreditation, it involves broader questions of how national qualifications are assessed in a global education market and whether people will always pay for an expensive education when lower-cost options are on offer. At the heart of the dispute between CPA and the Accounting and Finance Association, representing trans-Tasman academics, is the professional body's plan to offer its own study material and exams designed to assess an individual's technical knowledge, gained on the job or through study. Newstext : login. Asia Edition - Wall Street Journal. Social Media News and Web Tips – Mashable – The Social Media Gui. Asia. "I think the typical German structure would suit the Co-op very well: a professional board for the operations and a supervisory board sitting on top which ensures the core values are retained.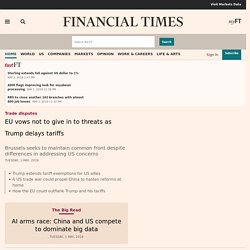 I must admit to concern that the people in power appear to have little idea how quickly their whole organisation might fall apart under the perception of poor management and governance. "By RABLondon on The Co-op: caught in a time warp. Business Spectator. Reuters. The Reckoning - Pressured to Take More Risk, Fannie Reached Tipp. USA Today.
The New York Times. The Australian, News from Australia's National Newspaper. Trading Room. The Wall Street Journal - WSJ.com. Bloomberg.com. CNNMoney.com. Morningstar Australia. CNBC.com.
---