To Do
10 Awesome Online Classes You Can Take For Free. 1. 7 of them are available via YouTube. 2. iTunes is free.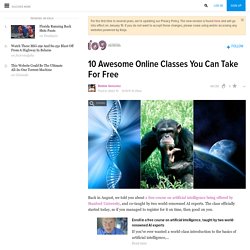 It's clunky, but who cares? Do you somehow lose geek-cred just by installing it specifically for this? Watkins Glen State Park. Watkins Glen State Park is the most famous of the Finger Lakes State Parks located on the edge of the village of Watkins Glen, New York, south of Seneca Lake in Schuyler County.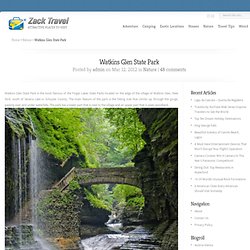 The main feature of the park is the hiking trail that climbs up through the gorge, passing over and under waterfalls. The park has a lower part that is next to the village and an upper part that is open woodland. Watkins Glen State Park is in a 400-foot-deep narrow gorge cut through rock by a stream that was left hanging when glaciers of the Ice age deepened the Seneca valley, increasing the tributary stream gradient to create rapids and waterfalls wherever there were layers of hard rock. The rocks of the area are sedimentary of Devonian age that are part of a dissected plateau that was uplifted with little faulting or distortion.
Color your Food with Food Finish by The Deli Garage. How to Make A Dress from Tshirt. How to grow a Rainbow Rose, Naturally. In 2004, two dutch companies, River Flowers and F.J.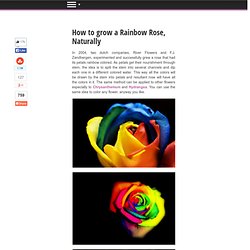 Zandbergen, experimented and successfully grew a rose that had its petals rainbow colored. As petals get their nourishment through stem, the idea is to split the stem into several channels and dip each one in a different colored water. This way all the colors will be drawn by the stem into petals and resultant rose will have all the colors in it. The same method can be applied to other flowers especially to Chrysanthemum and Hydrangea. You can use the same idea to color any flower, anyway you like.
100 Ways You Can Start Loving Yourself Right Now www. Radical Self Love is a big topic.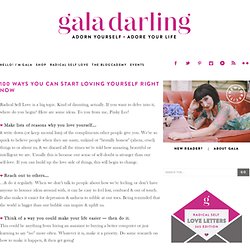 Kind of daunting, actually. If you want to delve into it, where do you begin? Here are some ideas. Seven flowers. Awesome pop up card . Kit Kat Bars - Recipe for Kit Kat Bars. These homemade kit kat bars are supposed to taste like the popular candy bar of the same name.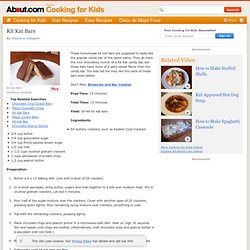 They do have the nice chocolatey crunch of a Kit Kat candy bar, but these bars have more of a salty-sweet flavor than the candy bar. The kids tell me they like the taste of these bars even better. Tastefully Offensive | Premium Funny: Reverse Trick or Treating. Origami Kusadama Flowers. Planting A Pineapple. Did y'all know that you can take this and turn it into… This?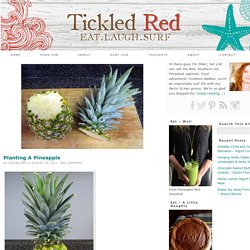 And that this will eventually produce… This? Yes, I'm talking about turning your average, ordinary grocery store pineapple into a tropical showpiece within your home. A plant that is not only impressive but will WOW! Origami christmas bird table decoration using 3D animated origami instructions. Also how to make a flapping bird, peace crane and a football shirt. The Great Geek Manual » The World's Most Beautiful Libraries. I make no secret of the fact that I'm a hardcore bibliophile, but we're a common enough lot these day.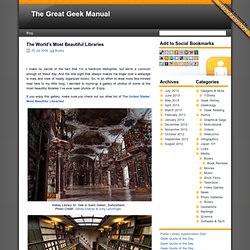 And the one sight that always makes me linger over a webpage is rows and rows of neatly organized books. So, in an effort to draw more like-minded read here to my little blog, I decided to round-up a gallery of photos of some of the most beautiful libraries I've ever seen photos of. Enjoy. 8 hair care treatments you can make yourself. Eggs, yogurt and honey are, at first glance, all components of a tasty breakfast — but they also happen to be hair treatment ingredients, and affordable, all-natural ones at that.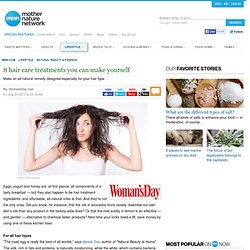 And they're not the only ones. Did you know, for instance, that the oils in avocados more closely resemble our own skin's oils than any product in the beauty aisle does? Or that the mild acidity in lemon is an effective — and gentler — alternative to chemical-laden products? Next time your locks need a lift, save money by using one of these kitchen fixes. Crazy paper thing. D.I.Y. Curls // How To Rag Roll Your Hair. I love the look of naturally curly hair!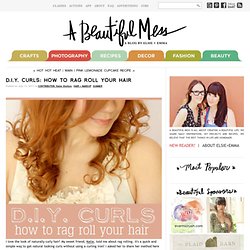 My sweet friend, Katie, told me about rag rolling. It's a quick and simple way to get natural looking curls without using a curling iron! I asked her to share her method here on A Beautiful Mess because I knew you'd be itching to learn like I was! Enjoy... You'll need some cut fabric strips, a comb and some water. Contiki Euro-Trip: Get paid to Travel & Party. Imagine the following scenario: You have the summer off and would love to go traveling across Europe, meet a ton of people, go to festivals and have the time of your life.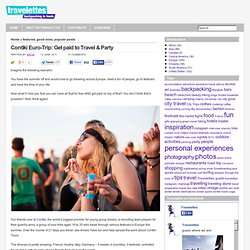 Now what if I told you that you can have all that for free AND get paid on top of that? 10 Easy Kitchen Extracts to Make at Home. There is no need to buy vanilla extract, or most baking extracts for that matter, because a lot of them can be made at home. It may sound complicated and unnecessary to do this, but I can assure you it is much easier than you think.
Most of the time making extracts entails steeping the flavoring ingredients in a liquor or sugar. Over time the liquid or sugar is infused with desired flavor and scent of the nut or bean that has been used. Sure, there are still unusual extracts at that I buy from the store. Top 10 Ways to Stay Energized. It's a problem I've had for a while, and I finally cracked the code. Simple and obvious, but not many people follow it. Three Points to Keep Your Energy Up 1. How to Make Your Own Beauty Products from Scratch - Health.
Let's keep things simple this week. When it comes to personal-care products, we are big believers in streamlining what you use—see "Eight Products You Think You Need But Don't" for a refresher—buying less in general, and getting creative. We have both always loved experimenting in our kitchens and our bathrooms, checking ingredients in products we love, isolating the main ones, and then trying them on their own.
Sometimes it works: A favorite hair leave-in contained aloe, for example, so one day we tried aloe alone and found that, lo and behold, it worked just fine on its own. And sometimes it didn't. Over the years we have tried dozens of DIY beauty recipes to find ones we like—and that work. Urban Renewal by Mari Santos. We're usually kinda "meh" about most T-shirt surgeries because we're just can't get into the hack'em, slash'em sartorial school of thought. Toronto-based Mari Santos, on the other hand, is such a genius with a pair of scissors we want to hitchhike across the border, kidnap her, head back south, and then set her to work against her will on the oversize T-shirts we seem to get for free by the pound.
Except that it would probably be illegal. Which is kind of a bummer. Her ethos: "Taking something old, frumpy and ill fitting and making it into something new. " Santos will be joining some 20 other designers to work on Urban Outfitter's Urban Renewal line. Cargo Scarf: Free your hands, and your mind will follow! To make a cargo scarf, you will need: 1/2 yard 45" wide cotton for outer layerI chose a cute banana-print cotton; any decorative or fashion fabric will do, but it should be woven (not a stretchy knit). 1/2 yard liningThis is the part of the scarf that will be against your skin, so choose something warm and comfortable.
Softer felts, flannels or fleeces are all good options. Decorative trimsThese can be lace, eyelet tape, or whatever else you prefer. If you plan to adorn all the edges, you will need 4 1/2 yards of trim for a 68" scarf.
---