Hacking
Hak5 – Technolust since 2005 Hak5 - Technolust since 2005 » Trust Your Technolust. Open Security Training - Security and Hacking Tools. Cain & Abel - A useful hacking tool. By admin on Oct 16, 2007 in freebies, hacking This is the tool I used sometimes to recover passwords that I have forgotten.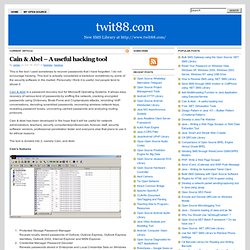 I do not encourage hacking. This tool is actually considered a backdoor sometimes by some of the security software in the market. How to Turn Your PlayStation 3 Into a Linux PC. (Photograph by Jeffrey Westbrook/Studio D) The Cell processor inside Sony's PlayStation 3 is a powerhouse that lets the gaming console render highly detailed graphics at blistering speed.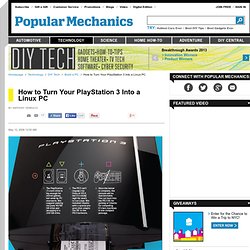 That same chip gives the PS3 all the processing muscle it needs to become a fully functional computer. When we first heard this was possible, we were sure the procedure had to be illegal, or that it would at least void the warranty. TAZforum: Computer and Security Assistance, Tutorials, Games, and a laid-back community. gHacks Technology News | Latest Tech News, Software And Tutorials.
Hacks - how to articles from wikiHow. Hack a Day. Lifehacker, tips and downloads for getting things done. Exploits Database by Offensive Security.
---