College Info/Sites
Best Undergraduate Business Schools 2012 - Notre Dame No. 1 for Third Consecutive Year - Businessweek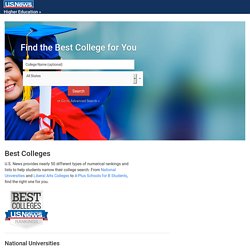 undefinedundefined education Colleges undefined College Rankings & Lists Get exclusive rankings and data on nearly 1,800 schools. Use our tools to search for your perfect fit.
Best Colleges | Find the Best College for You | US News Education
University of California--Los Angeles (Anderson) | Best Business School
Quick Stats 110 Westwood Plaza, Box 951481 Los Angeles, CA 90095 per year (full-time, in-state) per year (full-time, out-of-state) per year (part-time, in-state)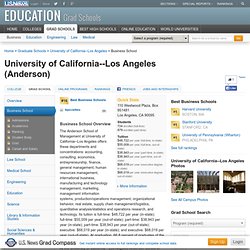 University of California--Berkeley (Haas) | Best Business School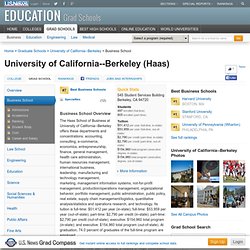 Quick Stats 545 Student Services Building Berkeley, CA 94720 per year (full-time, in-state)
Top Business Schools in California
The fall 2014 application season is closed. The fall 2015 application will be available in August. Each fall, the Full-Time MBA Program enrolls approximately 240 bright, diverse, and creative future business leaders. We admit candidates with solid professional experience and leadership potential who come from a wide variety of industries and backgrounds.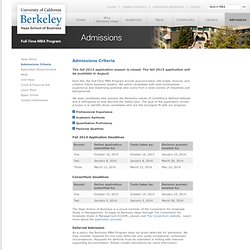 Admissions Criteria, MBA Program, Berkeley-Haas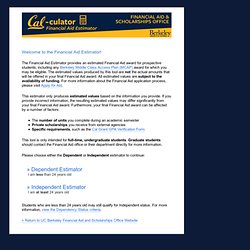 Financial Aid Estimator - UC Berkeley Financial Aid and Scholarships Office
Welcome to the Financial Aid Estimator! The Financial Aid Estimator provides an estimated Financial Aid award for prospective students, including any Berkeley Middle Class Access Plan (MCAP) award for which you may be eligible. The estimated values produced by this tool are not the actual amounts that will be offered in your final Financial Aid award. All estimated values are subject to the availability of funding. For more information about the Financial Aid application process, please visit Apply for Aid.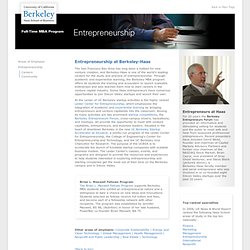 The San Francisco Bay Area has long been a hotbed for new venture creation, and Berkeley-Haas is one of the world's leading centers for the study and practice of entrepreneurship. Through academic and experiential learning, the Berkeley MBA program offers its students the training and ecosystem to launch scaleable enterprises and also teaches them how to start careers in the venture capital industry. Some Haas entrepreneurs have numerous opportunities to join Silicon Valley startups and launch their own. At the center of UC Berkeley startup activities is the highly ranked Lester Center for Entrepreneurship, which emphasizes the integration of academic and experiential learning by bringing entrepreneurs and venture capitalists into the classroom. Among its many activities are two prominent startup competitions, the Berkeley Entrepreneurs Forum, cross-campus mixers, hackathons, and meetups.
Entrepreneurship, MBA Program, Berkeley-Haas