Stumbles
tesladownunder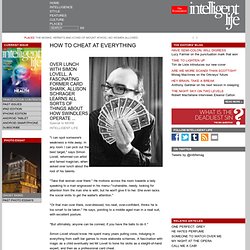 Over lunch with Simon Lovell, a fascinating former card shark, Allison Schrager learns all sorts of things about how swindlers operate ...
A block of aerogel in hand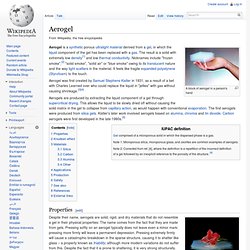 By Daily Mail Reporter UPDATED: 14:26 GMT, 14 March 2011 The shores of Acapulco's beaches were this weekend teeming with masses of fish packed so tightly they looked like an oil slick from above. Thousands of sardines, anchovies, stripped bass and mackerel surged along the coast of the Mexican resort in an event believed to be linked to the devastating Japanese tsunami.
Japan earthquake: Swarms of fish off coast of Acapulco caused by tsunami?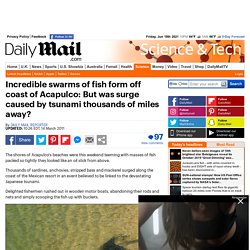 Human World The women of the Tiwi tribe in the South Pacific are married at birth. When Albert Einstein died, his final words died with him. The nurse at his side didn't understand German. St Patrick, the patron saint of Ireland, was not Irish. The lance ceased to be an official battle weapon in the British Army in 1927.