Doutree
Sunday the 7th day of November 2010 After a trip to DGM HQ last week to visit with Robert Fripp and revibrate some of his guitars.. including his Crimson Hollow.. it's always worth it to see him play Now, the entire workshop is in a state of complete disarray following the departure of our Igor.. the long journey has put an end to our relationship unfortunatly, though no doubt a new guitar builder will be appearing near ringwood in the not too distant future..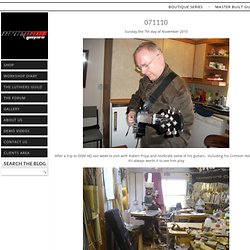 071110 - the custom guitar build diary
MTB-News.de - Mountainbike News & Artikel von Bikern f?r Biker
Design,future technology – Future Design, Technology, Industrial Design, Car Concept, Futuristic Gadget, and Product Concept | 
Simply create an account and download the entire game for free. You will not need to enter in a credit card. Once installed, customize and play a unique hero from 13 classes, 8 races, and thousands of combinations of skills and feats!
Erotic photos