Love <3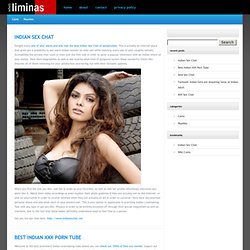 I've been thinking a lot about love lately. What is love? What is true, romantic, everlasting love and how is it different than, say, motherly love?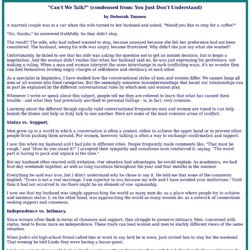 "Can't We Talk?" (condensed from: You Just Don't Understand) by Deborah Tannen A married couple was in a car when the wife turned to her husband and asked, "Would you like to stop for a coffee?" "No, thanks," he answered truthfully.
Pillow Talk is a project aiming to connect long distance lovers. Each person has a pillow for their bed and a ring sensor which they wear to sleep at night. The sensor wirelessly communicates with the other person's pillow; when one person goes to bed, their lover's pillow begins to glow softly to indicate their presence. Placing your head on the pillow allows you to hear the real-time heartbeat of your loved one. Video Link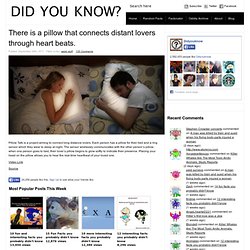 Oct 3 2011 Hey dudes, I wanna talk to you about love. I know.
Dudes talking about love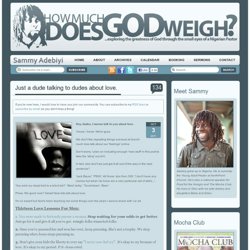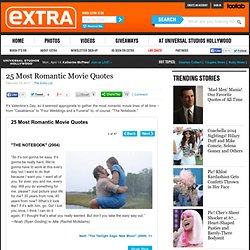 25 Most romantic movie quotes
Summer love is in the air, so it seemed appropriate to gather the most romantic movie lines of all time -- from "Casablanca" to "Four Weddings and a Funeral" to, of course, "The Notebook." "So it's not gonna be easy. It's gonna be really hard. We're gonna have to work at this every day, but I want to do that because I want you.