Love <3
Is it true love?
Heartbeat Pillows
Pillow Talk is a project aiming to connect long distance lovers. Each person has a pillow for their bed and a ring sensor which they wear to sleep at night. The sensor wirelessly communicates with the other person's pillow; when one person goes to bed, their lover's pillow begins to glow softly to indicate their presence. Placing your head on the pillow allows you to hear the real-time heartbeat of your loved one. Video Link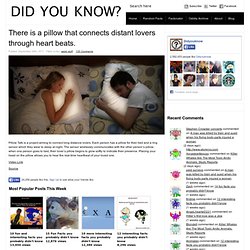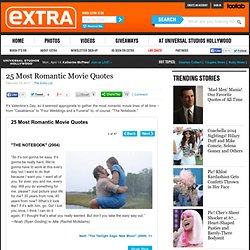 25 Most romantic movie quotes
Summer love is in the air, so it seemed appropriate to gather the most romantic movie lines of all time -- from "Casablanca" to "Four Weddings and a Funeral" to, of course, "The Notebook." "So it's not gonna be easy. It's gonna be really hard. We're gonna have to work at this every day, but I want to do that because I want you.