Database
SSAS - Best Practices and Performance Optimization - Part 1 of 4
Problem There are several aspects that can take a toll on performance for your Analysis Services cubes.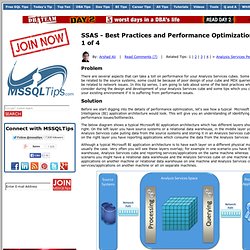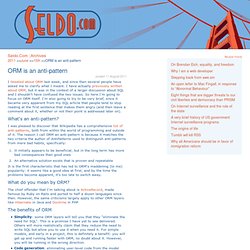 ORM is an anti-pattern | Seldo.Com Blog
I tweeted about ORM last week, and since then several people have asked me to clarify what I meant. I have actually previously written about ORM, but it was in the context of a larger discussion about SQL and I shouldn't have confused the two issues.
SQLskills.com | Immerse Yourself In SQL Server
http://www.rainmakerworks.com/pdfdocs/OLTP_vs_OLAP.pdf
Data transfer object (DTO)[1][2] is an object that carries data between processes. The motivation for its use has to do with the fact that communication between processes is usually done resorting to remote interfaces (e.g. web services), where each call is an expensive operation.[2] Because the majority of the cost of each call is related to the round-trip time between the client and the server, one way of reducing the number of calls is to use an object (the DTO) that aggregates the data that would have been transferred by the several calls, but that is served by one call only.[2] The difference between data transfer objects and business objects or data access objects is that a DTO does not have any behavior except for storage and retrieval of its own data (accessors and mutators).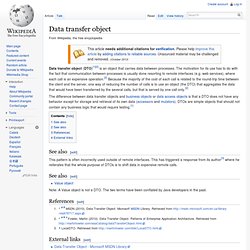 Data transfer object
AutoMapper