Database
SSAS - Best Practices and Performance Optimization - Part 1 of 4
Problem There are several aspects that can take a toll on performance for your Analysis Services cubes.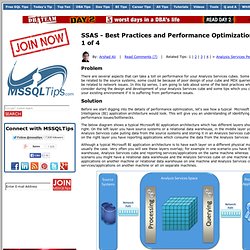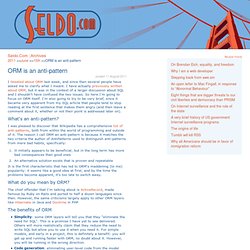 ORM is an anti-pattern | Seldo.Com Blog
I tweeted about ORM last week, and since then several people have asked me to clarify what I meant. I have actually previously written about ORM , but it was in the context of a larger discussion about SQL and I shouldn't have confused the two issues.
SQLskills.com | Immerse Yourself In SQL Server
http://www.rainmakerworks.com/pdfdocs/OLTP_vs_OLAP.pdf
Data transfer object ( DTO ) [ 1 ] [ 2 ] is a design pattern used to transfer data between software application subsystems. DTOs are often used in conjunction with data access objects to retrieve data from a database . [ 1 ] [ 2 ] The difference between data transfer objects and business objects or data access objects is that a DTO does not have any behavior except for storage and retrieval of its own data ( accessors and mutators ).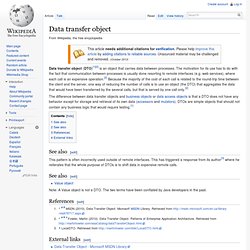 Data transfer object
AutoMapper