Film Sites
Movies In Frames
Film Community | Connect with the Film Industry
Film Annex's film community is the meeting point of independent filmmakers, directors, producers, actors, writers, editors, and other film industry professionals. Connect with any film festival, current film production, film school, or film market by joining our community. You can use your personal film blog to keep the community updated about your projects!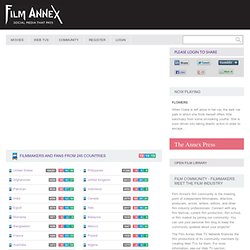 FilmBuff
Film Buffs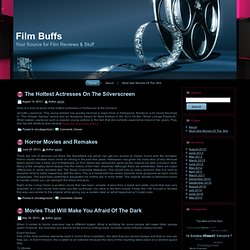 "I have a very particular set of skills, skills I have acquired over a very long career." Film buffs will recognize this quote from Bryan Mills a character played by Liam Neeson in the movie Taken. Ironically, Neeson has also developed a very particular set of skills when it comes to acting. Despite being on the wrong side of 50 with an average build and everyman looks, Neeson has quickly become typecast as the wise, gruff, battle-tested action star. Finding this niche as an action star is not necessarily a bad thing as the majority of his movies are not only entertaining, but also successful in the box office. So naturally when I ordered The Grey, I expected a few hours of Neeson finding clever ways to beat the hell out of some wolves.
Warner Bros. Pushes Back 'Batman vs. Superman' to Summer of 2016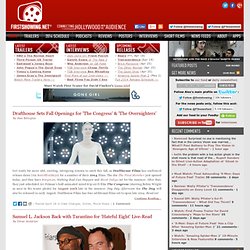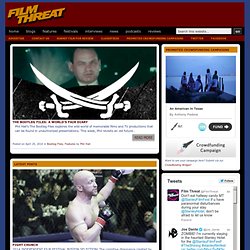 Latest Posts 2014 SUNDANCE FILM FESTIVAL U.S. DOCUMENTARY COMPETITION SELECTION! While Ellis is an interesting guy, the film covers his entire career and the things that happen along the way overshadow his own story which, although the guy was an all-star, he didn't have a particularly great career… Posted on January 25, 2014 in Reviews by Don R. Lewis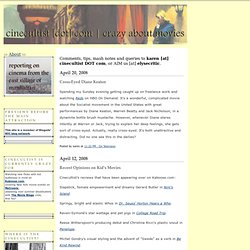 Comments, tips, mash notes and queries to karen [at] cinecultist DOT com, or AIM us [at] elysecritic. April 20, 2008 Cross-Eyed Diane Keaton Spending my Sunday evening getting caught up on freelance work and watching Reds on HBO On Demand. It's a wonderful, complicated movie about the Socialist movement in the United States with great performances by Diane Keaton, Warren Beatty and Jack Nicholson, in a dynamite bottle brush mustache. However, whenever Diane stares intently at Warren or Jack, trying to explain her deep feelings, she gets sort of cross-eyed.
Cinecultist | Crazy For Movies
The Film Doctor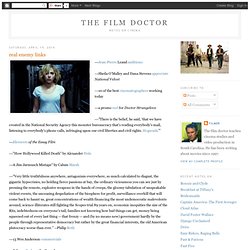 Morgan Honaker came by to visit as students shot a scene with an unruly dog by a lake near our school. We spoke on a park bench near a fountain. Morgan just finished her first semester at the University of Texas in Austin. Here's a transcript of our conversation: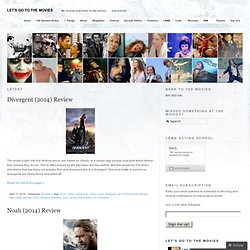 Let's Go To The Movies
You can't 'do' London without at least one trip to the theatre, and the National Theatre's ample selection of sell-out shows should be your first port of call. Everything from family frolics and Shakespearean dramas are on offer throughout this year's spring and summer season, and here's a pick of the highlights: A Taste of Honey One of Shelagh Delaney's earliest plays, A Taste of Honey is a poignant tale of honour, lust, and rebellion in 1950s Britain. It's a colourful show that celebrates life in all its often gruelling guises, set to a backdrop of jazz and fiery energy.