Mathematics
Welcome to YouTube! The location filter shows you popular videos from the selected country or region on lists like Most Viewed and in search results.To change your location filter, please use the links in the footer at the bottom of the page. Click "OK" to accept this setting, or click "Cancel" to set your location filter to "Worldwide". The location filter shows you popular videos from the selected country or region on lists like Most Viewed and in search results. To change your country filter, please use the links in the footer at the bottom of the page. About TheCatsters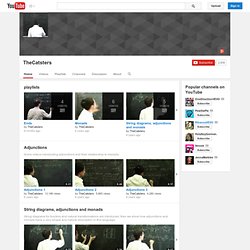 TheCatsters's
Welcome to YouTube!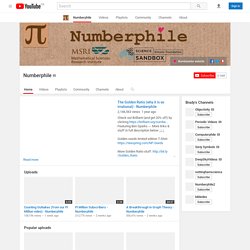 Hypertext tour of mathematical landscape
This is the starting page for a brief tour of the broad subfields of mathematics. It is our intention that this tour provide enough description of the terrain to help you select the heading of the Mathematics Subject Classification appropriate for a specific inquiry. (There are 63 main headings and thousands of subheadings; the areas with index pages of their own offer a tour of their subareas and links to adjacent territory.) Click here to start the tour , or if you prefer, simply load all at once the shorter (41K) "Layman's Guide to the Mathematics Subject Areas" , which contains most of the same comments but lacks the pretty pictures. Other types of navigation tools at the Mathematical Atlas: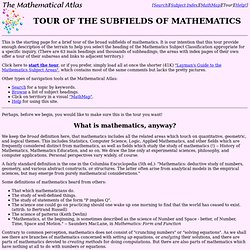 The writing of textbooks and making them freely available on the web is an idea whose time has arrived. Most college mathematics textbooks attempt to be all things to all people and, as a result, are much too big and expensive. This perhaps made some sense when these books were rather expensive to produce and distribute--but this time has passed. Professor Jim Herod and I have written Multivariable Calculus ,a book which we and a few others have used here at Georgia Tech for two years. We have also proposed that this be the first calculus course in the curriculum here, but that is another story....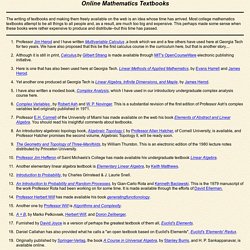 Differential geometry reconstructed (free work-in-progress book)