Entrepreneur tips
7 Sites Every Marketer Should Keep An Eye On
November 9th, 2013 posted by WebpageFX Team 12:08PM | Back to the Front Page While color can be appealing to us visually, a lot more is going on behind the scenes than just an aesthetic. Powerful psychological cues are triggered when we view different colors. Colors evoke emotions, moods and feelings. Whether you are a designer or a consumer, knowing the power of color psychology can help you make better decisions. Embed This Graphic On Your Site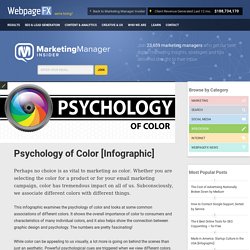 Why I Won't Sign Your NDA Posted on Jun 2, 2009 - 6:31 PM PST In the vast majority of cases where I get a non-disclosure agreement, it makes absolutely no sense for me to sign it. Instead of writing out my reasons to each one individually, I'll post them here and link to this as the issue comes up. Reason #1: It puts all the obligation on me and none on you I have to make sure that I never reveal what you say or I'm (potentially) liable.
Why I Won't Sign Your NDA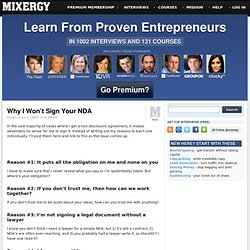 It is only a nondisclosure agreement, a one-pager, what can it hurt? Such is often the observation when confronted with a simple, often one-page, nondisclosure agreement (NDA). Since it is so simple, one need not contact legal counsel to review the terms, or so the client thinks.
It's Only An NDA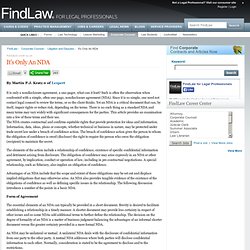 Eye On Innovation Design & Tech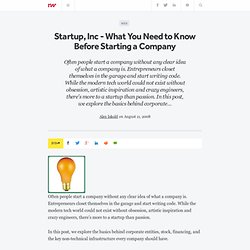 Often people start a company without any clear idea of what a company is. Entrepreneurs closet themselves in the garage and start writing code. While the modern tech world could not exist without obsession, artistic inspiration and crazy engineers, there's more to a startup than passion. In this post, we explore the basics behind corporate entities, stock, financing, and the key non-technical infrastructure every company should have. To make an idea really powerful, a startup needs to become a real company.
Startup, Inc - What You Need to Know Before Starting a Company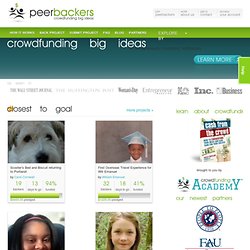 Explore By for entrepreneurs, innovators, trailblazers more projects + Scooter's Bed and Biscuit returning to Portland! by Carol Cornwall backers
Crowdfunding for Your Business – ProFounder
The Government of the Hong Kong Special Administrative Region - Immigration Department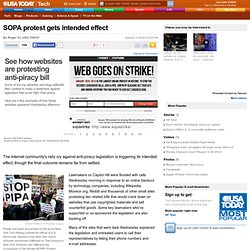 SOPA protest gets intended effect
The Internet community's rally cry against anti-piracy legislation is triggering its intended effect, though the final outcome remains far from settled. Lawmakers on Capitol Hill were flooded with calls Wednesday morning in response to an online blackout by technology companies, including Wikipedia, Moveon.org, Reddit and thousands of other small sites protesting two related bills that would crack down on websites that use copyrighted materials and sell counterfeit goods. Some key lawmakers who've supported or co-sponsored the legislation are also backing off. Many of the sites that went dark Wednesday explained the legislation and entreated users to call their representatives by listing their phone numbers and e-mail addresses. "It's busy," says Patrick Chiarelli, a staffer for Rep.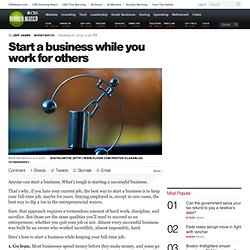 Work-life balance is a crock Digitalnative (http://www.flickr.com/photos/classblog/5136926303/) Anyone can start a business. What's tough is starting a successful business.
Start a business while you work for others