Shoes
Clairvoy, chaussures et bottes sur mesures pour artistes de Musi. Chaussette Online : L'élégance dans les moindres détails. Welcome to Edward Green - The Finest Shoes in England. Markowski chaussures de qualité, vente de chaussure pour femme e. Bontoni.com – Fine Hand Made Italian Shoes. Pierre Corthay - Bottier à Paris. Bien entretenir ses chaussures. Dimitri Bottier - Accueil. Dimitri Gomez, maître-bottier, fabrique entièrement à la main des modèles sur mesure destinés aux amateurs les plus exigeants.
Dimitri officie au sein même de la boutique Crockett & Jones, sous le regard des passionnés qui le considèrent comme un des plus talentueux bottiers au monde. Sa clientèle internationale ne s'y trompe pas et lui confie ses rêves de chaussures les plus fous. Welcome to Gaziano & Girling Ltd. Chaussure Paris 19ème 75, cordonnerie, soulier, maroquinerie, ac. Anthony Delos - Bienvenue. [De pied en cap] Taygra - The original brasilian sneacker - Urban shoes and fashi. JOHN LOBB. Edward Green|エドワード・グリーン|公式サイト. Berluti, bootmaker since 1895.
靴廃人の画像倉庫. LAURENT di MASCIO Glaçages & Patines. Edward Green Shoe Pictoral Index. Catalogue Valmour - Page de présentation du Cuir. L'Entretien du Cuir en remontant dans le temps...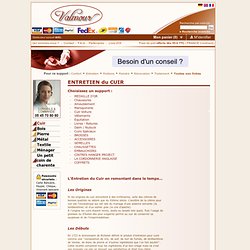 Les Origines Si les origines du cuir remontent à des millénaires, celle des crèmes de bonnes qualités ne datent que du XXème siècle. L'ancêtre de la crème pour cuir est l'encaustique qui est née du mariage d'une essence solvante (la térébenthine) et d'un esther gras (la cire d'abeille). A l'origine les cuirs étaient teints, dorés ou laissés tels quels. Ian's Shoelace Site - Shoe Lacing Methods. Thibaud Gérald Artisan Bottier 85 challans vendée conceptions ré. Vass. We have a selection of waist-belts made of the leather of the shoes in colours ranging from antique cognac, brown, bordeaux and black calf leather as well as from scotchgrain leather in cognac, brown, bordeaux and black, between sizes 85 to 115.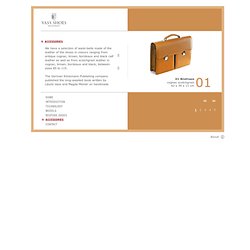 The German Könemann Publishing company published the long-awaited book written by László Vass and Magda Molnár on handmade shoes. The book describes this old craftsmanship in professional and accurate detail. Its success is clearly proven by the fact that it has been already translated into eight languages on demand from all over the world. Hervé Brunelle, embauchoiriste formier pour bottes, bottines et. Anthony Delos - La grande mesure. GLACAGE, PATINE & ENTRETIEN DE VOS CHAUSSURES              
Les souliers d'Albo.
---