Cinéma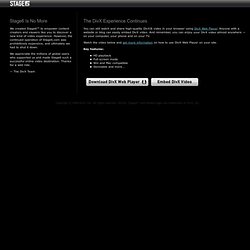 We created Stage6™ to empower content creators and viewers like you to discover a new kind of video experience. However, the continued operation of Stage6.com was prohibitively expensive, and ultimately we had to shut it down. We appreciate the millions of global users who supported us and made Stage6 such a successful online video destination. Thanks for a wild ride. — The DivX Team You can still watch and share high-quality DivX® video in your browser using DivX Web Player.
cinematicfilm experimental film video art
Il était une fois le cinéma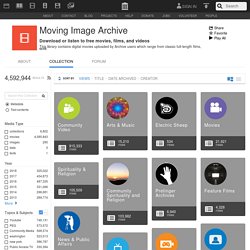 Experiments in the Revival of OrganismsThis disturbing film records the successful experiments in the resuscitation of life to dead animals (dogs), as conducted by Dr. S.S. Bryukhonenko at the Institute of Experimental Physiology and Therapy, Voronezh, U.S.S.R.
CinemaS.ch Cinema Lausanne - Vos horaires cinemas a la carte, ho