Cinéma
Stage6 · Upload Video Clips. Share, Watch, Download Videos. We created Stage6™ to empower content creators and viewers like you to discover a new kind of video experience.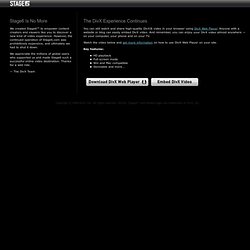 However, the continued operation of Stage6.com was prohibitively expensive, and ultimately we had to shut it down. We appreciate the millions of global users who supported us and made Stage6 such a successful online video destination. Thanks for a wild ride. — The DivX Team You can still watch and share high-quality DivX® video in your browser using DivX Web Player. 6nema.com – le court métrage sur le web. Cinematicfilm experimental film video art. "If the Design Museum ever produced a cookbook, it would look like Anne-Sophie Pic's latest collection of recipes.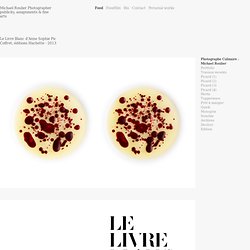 From the pure white front cover – with its title carved out in industrial- style font – to the silver-edged pages, this is a modern, striking cookbook, destined for coffee tables as well as kitchens inside fashionable apartments in Paris, London and New York. " "Pic delivers insights into her creative process, including the interplay of imagination and memory in creating dishes, and the associations between flavours and textures that make her cooking unique. Exquisite presentation, combined with the crystalline simplicity of the photography make Le Livre Blanc one of the most beautiful cookery books ever published. " Il était une fois le cinéma. Internet Archive: Moving Image Archive. The Internet Movie Database (IMDb) CinemaS.ch Cinema Lausanne - Vos horaires cinemas a la carte, ho.
---