Websites
CraftHub - BluWiki
From BluWiki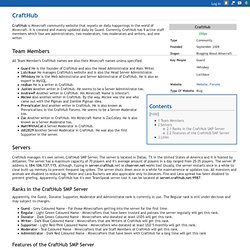 Deadmau5 Trolling Up Mau5ville in Minecraft! | Epic Game Play
Bookmarks
Mapping & Modding - Minecraft Forums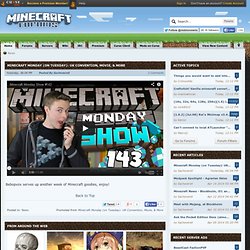 It isn't too often that I'm left speechless by a rollercoaster in Minecraft; there are a ton of good ones, to be sure, but rare and few are the ones that just leave my jaw on the floor, making odd little guttural noises in place of words while I point stupidly at the screen.
Wikipedia lookup addon
[TEX]LEGOCRAFT terrain.png RELEASED! - Minecraft Forums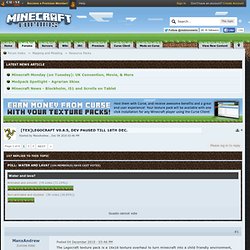 The Legocraft texture pack is a 16x16 texture overhaul to turn minecraft into a child friendly environment, well, if you got rid of the zombies, and maybe the skeletons, and the creepers and the....