Readalikes
Sisters Red. SISTERS RED is the first in the series of companion books that continues with SWEETLY, FATHOMLESS, and COLD SPELL.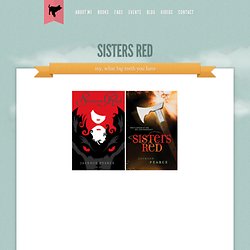 Scarlett March lives to hunt the Fenris– the werewolves that took her eye when she was defending her sister Rosie from a brutal attack. Armed with a razor-sharp hatchet and blood-red cloak, Scarlett is an expert at luring and slaying the wolves. The Dark Divine. King Rat. Toads and Diamonds. And now, a Big Idea that will warm the hearts of big sisters everywhere – as well as examine the assumptions built into generations worth of fairy tales.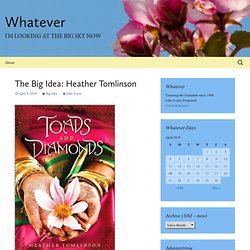 For her latest YA novel, Toads and Diamonds, author Heather Tomlinson went back to to fairy tale from her youth and started asking questions about it. The answers she devised for her book took her to India and beyond. Now she's back to tell the tale. This novel's Big Idea began as a cry from the heart: Big Sister is not the enemy! The Hero and the Crown. The Hero and the Crownby Robin McKinley Book Talk In The Hero and the Crown, Robin McKinley has written an exciting fantasy adventure novel complete with quests, dragons, a wizard, magic, a terrible villain, and a traditional hero riding the traditional white horse into and home from battle.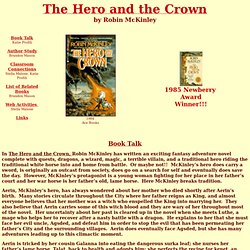 Or maybe not!! The Stepsister Scheme. Eyes Like Stars. A Matter of Magic. The Jumbee. Jumbee by Pamela Keyes.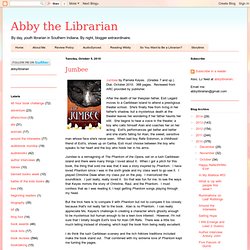 (Grades 7 and up.) Dial, October 2010. 388 pages. Reviewed from ARC provided by publisher. After the death of her thespian father, Esti Legard moves to a Caribbean island to attend a prestigious theater school. Magic Under Glass.