Awesome Helpful Websites
Hair scarves « Celebritystyleblog's Weblog. How to Tie a Hair Scarf like Kate Hudson in Fool's GoldKate Hudson had her hair scarf tied in a very unique way in Fool's Gold.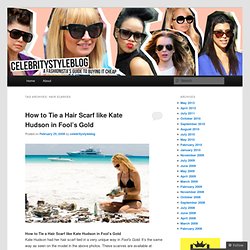 It's the same way as seen on the model in the above photos. These scarves are available at BleuDame.com for just $8.80 each. Garnier. Manuscript Editing Software - AutoCrit Editing Wizard. How to French Twist Hair. Edit Article Creating a Simple French TwistCreating a Classic French Twist Edited by Mr handsome, Maluniu, Krystle, Eric and 13 others When you're in need of an elegant hairstyle, try the classic French twist.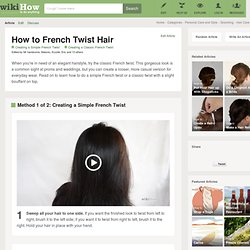 This gorgeous look is a common sight at proms and weddings, but you can create a looser, more casual version for everyday wear. How To Do a French Twist | Hair Styling Tips. The French twist is a simple but elegant way to wear your hair.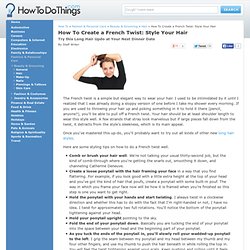 I used to be intimidated by it until I realized that I was already doing a sloppy version of one before I take my shower every morning. If you are used to throwing your hair up and poking something in it to hold it there (pencil, anyone?) , you'll be able to pull off a French twist. Your hair should be at least shoulder length to wear this style well. How to Fishtail Braid. Edit Article Regular Fishtail BraidFrench Fishtail BraidThe Side Fishtail Edited by Nancy Shaw, Brandywine, Sondra C, Fenghuang and 257 others The fishtail braid, also known as the herringbone or fish bone braid.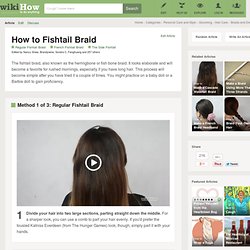 It looks elaborate and will become a favorite for rushed mornings, especially if you have long hair.
---