Rndoam Tohuhgts
Weekly Freebies: 30 Amazing Free Fonts From Behance. Welcome to another installment of our weekly collection of awesome design freebies from around the web.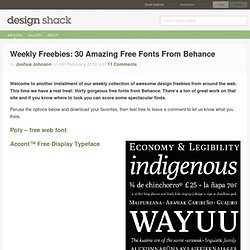 This time we have a real treat: thirty gorgeous free fonts from Behance. There's a ton of great work on that site and if you know where to look you can score some spectacular finds. Ant Farm House by Xrange Architects. Outdoor-movie.jpg from awesomenator.com. Greek Firework Battle - Cool - Funny Pictures, Funny Videos, Cool Videos,... Playable Guitar Made with Popsicle Sticks (15 pics) | Stewpig.com | Pig Your... Actually making a playable guitar is hard enough, but making it using just popsicle sticks, some glues and basic house tools seems nearly impossible.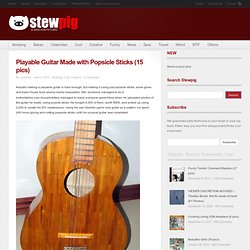 Still, someone managed to do it. Instructables user busupholstery managed to leave everyone speechless when he uploaded photos of the guitar he made, using posicle sticks. He bought 4,000 of them, worth $900, and ended up using 2,000 to create his DIY masterpiece. 20 Cool Wallpaper Stickers Ideas for Creative and Unique Interiors | Antalik... It is very often that our readers ask for ideas on how to improve the overall look of a room.
These cool wallpaper sticker could be the answer they are looking for. Easy to use, the wall stickers are pre-cut adhesive items, that can be simply unwrapped and glued in the desired location. They are various, so many ideas to chose from. We consider them all to be very original and also adaptable to different types of arrangements. From landmarks such as the Eiffel Tower and life-sized singers to bird cages and flowers, these wallpaper stickers can turn a common room into a creative and fun interior. Cow&Co & Online Superstore Magnifique. "Dead Drops" preview at Aram Bartholl - Blog. I am pleased to preview 'Dead Drops' a new project which I started off as part of my ongoing EYEBEAM residency in NYC the last couple weeks.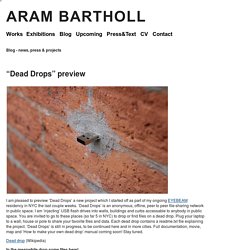 'Dead Drops' is an anonymous, offline, peer to peer file-sharing network in public space. I am 'injecting' USB flash drives into walls, buildings and curbs accessable to anybody in public space. You are invited to go to these places (so far 5 in NYC) to drop or find files on a dead drop. Plug your laptop to a wall, house or pole to share your favorite files and data. Each dead drop contains a readme.txt file explaining the project. The Illusionist (2010) Edit Storyline Details the story of a dying breed of stage entertainer whose thunder is being stolen by emerging rock stars.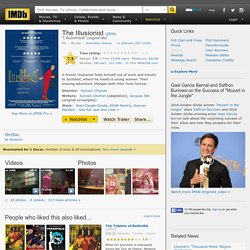 Forced to accept increasingly obscure assignments in fringe theaters, garden parties and bars, he meets a young fan who changes his life forever. 10 Tips for Designing Presentations That Don't Suck: Pt.1. Powerpoint has produced more bad design in its day that perhaps any other digital tool in history with the possible exception of Microsoft paint.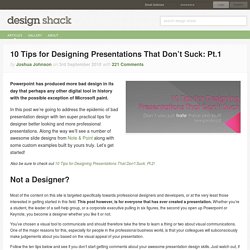 In this post we're going to address the epidemic of bad presentation design with ten super practical tips for designer better looking and more professional presentations. Along the way we'll see a number of awesome slide designs from Note & Point along with some custom examples built by yours truly. Let's get started! Also be sure to check out 10 Tips for Designing Presentations That Don't Suck: Pt.2! Not a Designer? Xylophone of the Forest, Stunning Ad for Docomos Wooden Cellphone. We Made This Ltd. So, we've been kinda quiet here of late on the We Made This blog (for which you have our deepest apologies) but we can now reveal why – we've been entirely occupied with setting up a fantastic new project.
It's a bit of an epic tale, so, if you're sitting comfortably, we'll begin… Way back in April 2008 we posted on our old blog about Dave Eggers' inspiring TED talk about his brilliant 826 literacy project, and asked if anyone was going to be setting up something similar in London. On the back of that post, thanks to Andrew Hinton, we met up with the wonderful Lucy Macnab and Ben Payne, and chatted loosely about how a London version of 826 might work.
Things pootled along gently for a while, until Lucy and Ben secured support for the project from the Arts Council, as well as seed-funding from the JJ Charitable Trust, and things suddenly stepped up a gear, particularly when author Nick Hornby, who had been thinking about setting up something similar himself, joined the gang.
Pranks. Angry? Take a listen. Learn Something.
---