Posthuman Scenarios
Collection: Abandonos - Cualquier Tiempo Pasado Fue Mejor. Centro comercial. An abandoned but perfectly preserved Japanese school. Pretty much all haikyo that contain items related to the building's past are interesting.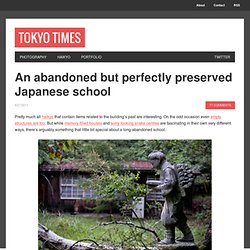 On the odd occasion even empty structures are too. But while memory-filled houses and sorry-looking snake centres are fascinating in their own very different ways, there's arguably something that little bit special about a long-abandoned school. Wednesday Aircraft Porn: The Ekranoplan. Happy Wednesday (evening), I thought I'd post these awesome pictures of the Soviet Union's Lun-class Ekranoplan rotting in a shipyard in the Russian town of Kaspisk on the Caspian Sea.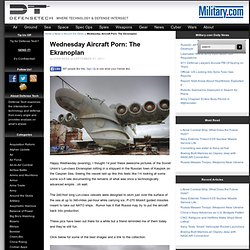 Seeing the vessel laid up like this feels like I'm looking at some some sci-fi tale documenting the remains of what was once a technologically advanced empire…oh wait. The 240-foot long Lun-class vessels were designed to skim just over the surface of the sea at up to 340-miles per-hour while carrying six, P-270 Moskit guided missiles meant to take out NATO ships. Igor113 - Экраноплан "Лунь" проект 903. Вот у меня и дошли руки до экраноплана.Я разобью рассказ о нем на 3 или 4 части: 1-экраноплан снаружи(1 или 2 части) 2-экраноплан изнутри, 3-док экраноплана.В 1987 г. на воду сошел "Лунь" первый корабль серии боевых ракетоносных экранопланов весом 400 т.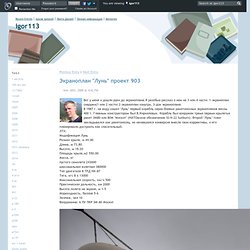 Главным конструктором был В.Кирилловых. Корабль был вооружен тремя парами крылатых ракет 3М80 или 80М "Москит" (НАТОвское обозначение SS-N-22 Sunburn). Abandoned Technology Scattered Across The Globe. What would we do without technology?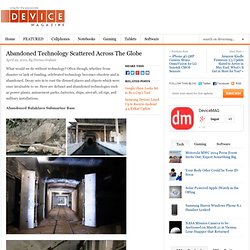 Often though, whether from disaster or lack of funding, celebrated technology becomes obsolete and is abandoned. Decay sets in to rust the disused places and objects which were once invaluable to us. Here are defunct and abandoned technologies such as power plants, amusement parks, factories, ships, aircraft, oil rigs, and military installations. Abandoned Balaklava Submarine Base. Visiting 10 of the Most Interesting Abandoned Places on Earth. Travelers looking for a getaway from the normal getaway should skip the sandy beaches to walk amid silent relics in Namibia, Chernobyl or an abandoned California gold mining town.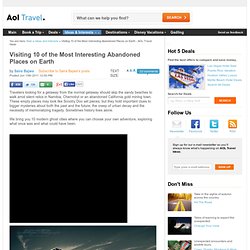 These empty places may look like Scooby Doo set pieces, but they hold important clues to bigger mysteries about both the past and the future; the creep of urban decay and the necessity of memorializing tragedy. Sometimes history lives alone. We bring you 10 modern ghost cities where you can choose your own adventure, exploring what once was and what could have been. Hashima Island, Japan After spending a little less than a century as a bustling coal mining facility, Hashima Island became known as "Ghost Island" when demand for petroleum outstripped demand for coal in the 1960's and the 5,000 Mitsubishi-employed islanders began a mass exodus. Moderne Ruinen unserer Zeit - Fotogalerien - Fotoshows, Bildergalerien & Fotostrecken.
Hauptspalte: Er hält die modernen Ruinen unserer Zeit fest - vom Steinbruch in Carrara über Townships in Südafrika und verlassene Detroiter Fabriken bis hin zum Schrottplatz seiner Heimatstadt im Ruhrgebiet.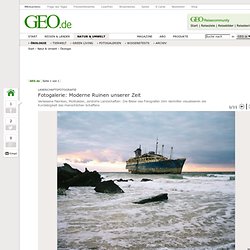 "Die Gesellschaft ersetzt das Alte immer wieder durch neuere und effektivere Prozesse - ausschließlich mit dem Ziel der Maximierung von materiellen Bedürfnissen," sagt Jörn Vanhöfen. The world's ten creepiest abandoned cities. Creepy, Crusty, Crumbling: Illegal Tour of Abandoned Six Flags New Orleans [75 Pics] Hurricane Katrina killed this clown.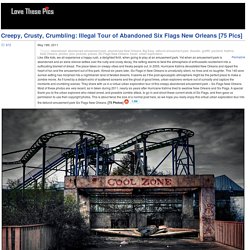 According to the photographer, "An abandoned Six Flags amusement park, someone spray painted 'Six Flags 2012 coming soon' on the wall above the downed head. But they were clownin.' Six Flags will never rebuild here." That's sad, but much of New Orleans has not been restored to her former glory. This defunct amusement park on the city's eastern edge must surely serve as a constant reminder that Katrina tried to wash them off the map.
---