Extreme Sports
Bboy Rubberlegz & Ma-Li - Breakdance as an Artform (HD Quality)
Yoga Breakdancing
Jetman tries his first looping - no comment
To infinity and beyond
You saw the first video in the Experience series . Now it's time to "Experience Zero Gravity" — at least that's what Betty Wants In , the filmmakers behind the clip, call it. With a little slo-mo and a few camera tricks, the base jumpers in the vid do appear to defy the laws of physics.
Basejumping - Experience Zero Gravity - The Adrenalist
Nevis Swing, World's Biggest Swing, Queenstown, New Zealand - Old Promo Video
This site uses cookies to store information on your computer. By using our site you accept the terms of our Privacy Policy. Some cookies on this site are essential, and the site will not work as expected without them. These cookies are set when you submit a form, login or interact with the site by doing something that goes beyond clicking on simple links. We also use some non-essential cookies to anonymously track visitors or enhance your experience of the site. If you're not happy with this, we won't set these cookies but some nice features of the site may be unavailable.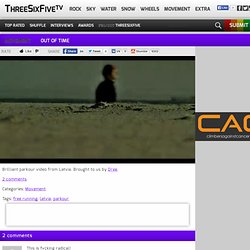 Damien Walters 09
The Human Slingshot
advequipment.wordpress.com is no longer available. This site has been archived or suspended for a violation of our Terms of Service . For more information and to contact us please read this support document .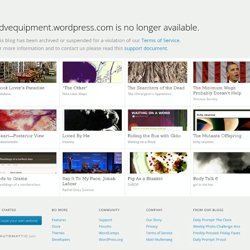 Train Surfing | Equipments for your Adventures
Cliff Trampoline - Whistler on Vimeo
Don't Do It - Parkour & Freerunning
Extreme Waterpark Rollerblading
Downhill Salt Mine Shredded by Rollerblader (Yes, Seriously)
‪DeltaKiteWing‬‏
‪Downhill in a new Suit with Roller Blade Wheels‬‏
‪Gibbon Slacklines Trade Show Madness JAN 2010‬‏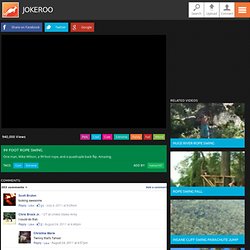 Cool Videos > 99 Foot Rope Swing by hamza101
Insane helmetcam snowmobile ride | The Adrenaline Feed
‪Um Chileno descendo as ruas de Valparaiso no Chile a toda velocidade de bike‬‏