Guides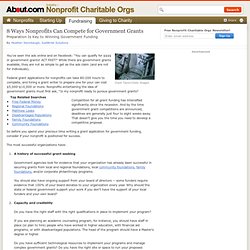 From Matthew Lesko's ubiquitous commercials about free federal money to the torrent of funding available through the American Recovery & Reinvestment Act (i.e. stimulus funding), it would seem that all nonprofits should be pursuing the mountains of government grants available.
Government Grants for Nonprofit Organizations - 8 Ways to Compete
non-profit guides - grant-writing tools for non-profit organizations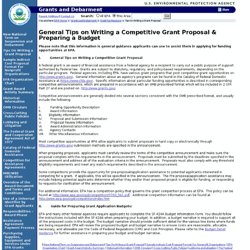 A federal grant is an award of financial assistance from a federal agency to a recipient to carry out a public purpose of support authorized by Federal law.
Tips On Writing a Grant Proposal | Grants and Debarment
How to Get a Grant? What's Most Important? One of the Writing Grant Proposals Series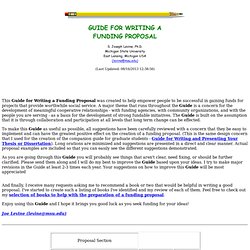 Guide for Writing a Funding Proposal
S. Joseph Levine, Ph.D. Michigan State University East Lansing, Michigan USA (levine@msu.edu)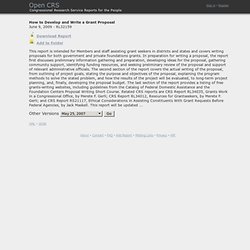 Open CRS Congressional Research Service Reports for the People
How to Develop and Write a Grant Proposal - Open CRS
How To Write a Mission Statement - One of the Writing Grant Proposals Series
Writing a Successful Grant Proposal
How to Apply for Federal Grants - One of the Writing Grant Proposals Series
In partnership with the New York unit of Recording for the Blind & Dyslexic (RFB&D) , the Foundation Center is making available free of charge a new audio version of the most popular book in our Fundraising and Nonprofit Management Series. This is the first time the Center has issued a product in audio format.
Audiobook - Guide to Proposal Writing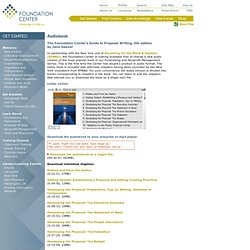 Grant Proposal Writing Tips