Random Interests
Mobile
OMG Facts
Sharbat Gula is the name of the famous Afghan girl photographed in 1984 at the age of 12. The photo of her was taken in a refugee camp in Pakistan by a National Geographic photographer Steve McCurry. After 18 years, she was traced to a remote part of Afghanistan by McCurry. When the photo was taken, McCurry didn't have her name. McCurry computed IrisCode from both of her eyes as photographed in 1984.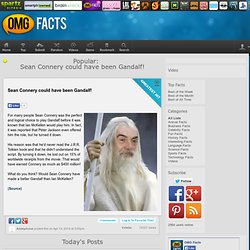 There's no more sure-fire way to kill something's intrinsic comedic value than to try to examine what makes it funny. The minute you start thinking, you stop laughing. So why, then, have Nerve and IFC.com devoted an enormous amount of time, manpower, monetary resources, server space and posh catered lunches to the pursuit of ranking the boob tube's finest sketch comedy offerings? In part, we're here because magical new technology (*coughYouTubecough*) allows us to do more than just pontificate for paragraphs on end — now we can pontificate for paragraphs on end and provide audio-visual evidence to back up those pontifications. We provide the context, share our thoughts and feelings and let you commence with the guffawing and, naturally, the disagreeing.
The 50 Greatest Comedy Sketches of All Time Part 1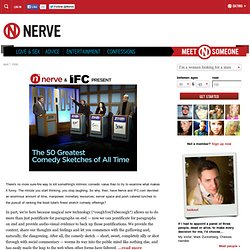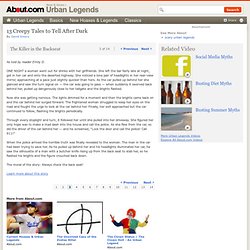 The Killer in the Backseat
ONE NIGHT a woman went out for drinks with her girlfriends. She left the bar fairly late at night, got in her car and onto the deserted highway. She noticed a lone pair of headlights in her rear-view mirror, approaching at a pace just slightly quicker than hers. As the car pulled up behind her she glanced and saw the turn signal on — the car was going to pass — when suddenly it swerved back behind her, pulled up dangerously close to her tailgate and the brights flashed. Now she was getting nervous.
The game's own solution explains this fairly well (by working out 9 combinations and multiplying by 4) Saying that, the puzzle can be solved without having to work out any specific combinations The left third of the flag can be any of 4 possibilities
Can someone explain puzzle 54 for me? - Professor Layton and the Diabolical Box Answers for DS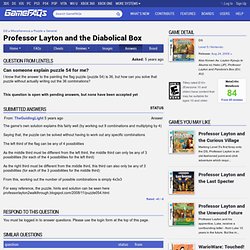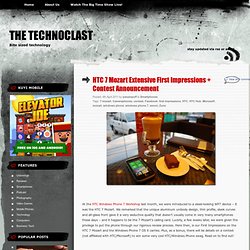 HTC 7 Mozart Extensive First Impressions + Contest Announcement « The Technoclast
At the HTC Windows Phone 7 Workshop last month, we were introduced to a sleek-looking WP7 device – it was the HTC 7 Mozart. We remarked that the unique aluminum unibody design, thin profile, sleek curves and all-glass front gave it a very seductive quality that doesn't usually come in very many smartphones these days – and it happens to be the 7 Mozart's calling card. Luckily, a few weeks later, we were given the privilege to put the phone through our rigorous review process. Here then, is our First Impressions on the HTC 7 Mozart and the Windows Phone 7 OS it carries. Plus, as a bonus, there will be details on a contest (not affiliated with HTC/Microsoft) to win some very cool HTC/Windows Phone swag.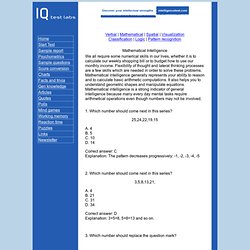 1. Which number should come next in this series? Correct answer: C Explanation: The pattern decreases progressively: -1, -2, -3, -4, -5 2.
IQ Test Labs - Mathematics IQ questions.
These tests are widely used since most jobs require you either to understand and make decisions based on verbal or written information or to pass this type of information to others. In practice, the more straightforward types of question (spelling, grammar and instructions) tend to be more applicable to administrative roles and the reasoning and deduction type of questions to management roles. Spelling Questions Questions where you have to identify incorrectly spelt words are common in all levels of verbal ability tests.
Verbal Ability Tests - What You Need to Know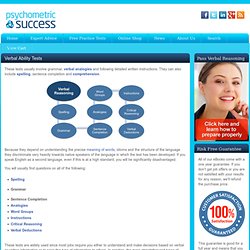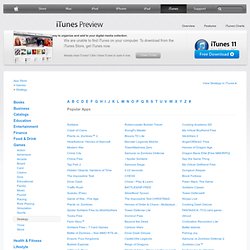 Strategy - App Store Downloads on iTunes
Opening the iTunes Store. If iTunes doesn't open, click the iTunes application icon in your Dock or on your Windows desktop.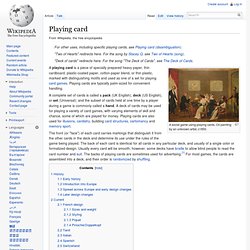 Playing card
A playing card is a piece of specially prepared heavy paper, thin cardboard, plastic-coated paper, cotton-paper blend, or thin plastic, marked with distinguishing motifs and used as one of a set for playing card games . Playing cards are typically palm-sized for convenient handling. A complete set of cards is called a pack (UK English) or deck (US English), and the subset of cards held at one time by a player during a game is commonly called a hand . A deck of cards may be used for playing a great variety of card games, with varying elements of skill and chance, some of which are played for money.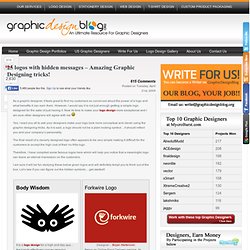 As a graphic designer, it feels great to find my customers so convinced about the power of a logo and what benefits it can earn them. However, I would say it is not just enough getting a simple logo designed for the sake of just having it. Now its time to make your logo design more exceptional and I am sure other designers will agree with me Yes, I want you all to ask your designers make your logo look more conceptual and clever using the graphic designing tricks. As it is said, a logo should not be a plain looking symbol…it should reflect you and your company's personality. The final result of a cleverly designed logo often appears to be very simple making it difficult for the customers to accept the high cost of their no-frills logo.
Professor Layton
Professor Layton ( レイトン教授 , Reiton-kyōju ? ) is a puzzle adventure game [ 1 ] series for the Nintendo DS and Nintendo 3DS developed by Level-5 . The series consists of five games plus one film.