Tutorials
Draw As A Maniac - drawasamaniac.com (HTTP)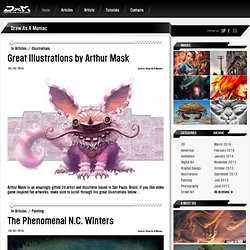 The passion for graphic arts started in these years because I was really fascinated from the graphic of skate decks and the cover of music CD of metal bands. From this passion I started to think about how reproduce this kind of artwork. I ever had a computer in my home… Jie He aka Monaforest is no doubt one of the most talented female artist featured so far up here on Draw As A Manic. This girl from Kunming, China surely knows what she's doing. Her digital illustrations simply take the breath away…
Inspired by the contact form on Clear Span Media website I decided to recreate an effect of a letter sliding out from an envelope on mouse hover. You may see the demo here.
create a unique contact form with css3 transitions | PeHaa Blog - pehaa.com (HTTP)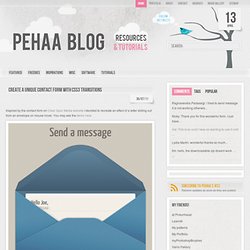 A fully comprehensive step by step tutorial, from design to HTML & CSS.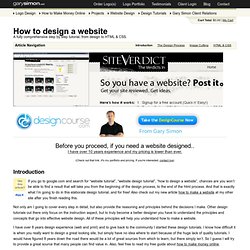 Website Design Tutorial | How to Design a Website - www.garysimon.net (HTTP)
Eyeon Fusion Tutorials - Tutorialsphere.com - www.tutorialsphere.com (HTTP)
Quick Tip: 7 Super-Handy PHP Functions for Beginners | Nettuts+ - net.tutsplus.com (HTTP)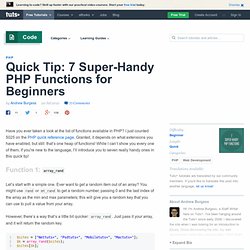 Have you ever taken a look at the list of functions available in PHP? I just counted 5025 on the PHP quick reference page . Granted, it depends on what extensions you have enabled, but still: that's one heap of functions! While I can't show you every one of them, if you're new to the language, I'll introduce you to seven really handy ones in this quick tip! Function 1: array_rand