Collected Links
Home Page
Airlines worldwide
Flughafen Stuttgart GmbH
Zurich Airport
Spanish airports and airspace
Контакты Телефон: +34 902 404 704 E-mail: clientesmad@aena.es Website: www.aena.es Сообщение между терминалами Между терминалами, а также долгосрочной стоянкой, курсируют бесплатные автобусы.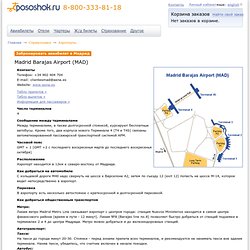 Madrid Barajas Airport (MAD)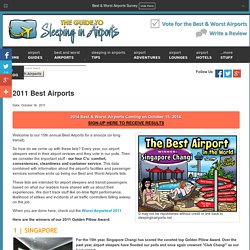 Best Airports in the World | sleepinginairports.net
For the 15th year, Singapore Changi has scored the coveted top Golden Pillow Award. Over the past year, airport sleepers have flooded our polls and once again crowned "Club Changi" as our best airport. In addition to those typical amenities that we rave about at other airports such as free WiFi, internet cafes, prayer rooms, and good eats, add these upgrades available at Changi: snooze chairs and napping areas in transit, city tours, a swimming pool and Jacuzzi, 24 hour massage and spa facilities, video games, music lounges, live bands, gardens, pay-in lounges for us poor economy passengers and free movies -- all at the airport. There really is no reason to leave Club Changi.
Aéroports de Paris
Prague Airport
Gatwick Airport
To provide you the best service possible schiphol.nl makes use of cookies Amsterdam Airport Schiphol
Schiphol
Airports Spain