Collected Links
Meridiana fly La pagina che stai cercando potrebbe essere stata rimossa, rinominata o potrebbe essere momentaneamente non disponibile. Se hai digitato l'indirizzo URL, verifica che l'ortografia sia corretta. Prenota un volo Cerca e prenota un volo per le nostre destinazioni. Scopri le nostre offerte speciali Scopri le nostre offerte speciali per l'Italia, l'Europa e gli Stati Uniti! Frequent Flyer Registrati sul nostro programma di fidelizzazione Hi-fly o gestisci il tuo account.
Home Page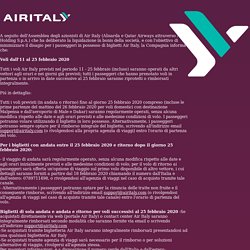 Airlines worldwide
Flughafen Stuttgart GmbH
Zurich Airport
Spanish airports and airspace
Контакты Телефон: +34 902 404 704 E-mail: clientesmad@aena.es Website: www.aena.es Сообщение между терминалами Между терминалами, а также долгосрочной стоянкой, курсируют бесплатные автобусы. Кроме того, два корпуса нового Терминала 4 (T4 и T4S) связаны автоматизированной пассажирской транспортной системой APM. Часовой пояс GMT + 1 (GMT +2 с последнего воскресенья марта до последнего воскресенья октября) Расположение Аэропорт находится в 12км к северо-востоку от Мадрида. Как добраться на автомобиле С кольцевой дороги M40 надо свернуть на шоссе к Барселоне A2, затем по съезду 12 (exit 12) попасть на шоссе M-14, которое ведет непосредственно в аэропорт.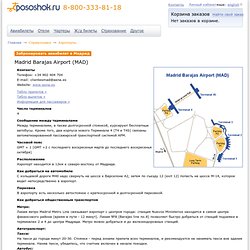 Madrid Barajas Airport (MAD)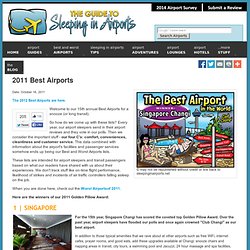 Best Airports in the World | sleepinginairports.net
For the 15th year, Singapore Changi has scored the coveted top Golden Pillow Award. Over the past year, airport sleepers have flooded our polls and once again crowned "Club Changi" as our best airport. In addition to those typical amenities that we rave about at other airports such as free WiFi, internet cafes, prayer rooms, and good eats, add these upgrades available at Changi: snooze chairs and napping areas in transit, city tours, a swimming pool and Jacuzzi, 24 hour massage and spa facilities, video games, music lounges, live bands, gardens, pay-in lounges for us poor economy passengers and free movies -- all at the airport. There really is no reason to leave Club Changi. Several contributors have raved about Singapore's Changi airport and have suggested you stay a few nights there even if you have the money for a hotel. The thing we love about Changi is their ability to make the airport fun!
Aéroports de Paris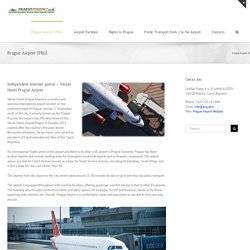 Václav Havel Prague Airport is a modern and spacious international airport located on the northwest edge of Prague, around 17 kilometres north of the city. Formerly known as the Prague-Ruzyně, the airport was officially renamed the Václav Havel Airport Prague in October 2012 (named after the country's first post-Velvet Revolution president, Václav Havel, who served as president of Czechoslovakia and then of the Czech Republic). All international flights arrive at this airport and there is no other civil airport in Prague; however, Prague has three smaller airports and several landing areas for helicopters located at airports and in hospital compounds. The journey from the airport to the city centre takes around 25-30 minutes by taxi or up to one hour by public transport. The airport is equipped throughout with modern facilities, offering passenger comfort similar to that in other EU airports.
Prague Airport
Gatwick Airport
To provide you the best service possible schiphol.nl makes use of cookies Amsterdam Airport Schiphol Easy & Economical! Stop foto caroussel Vorige Volgende Arrivals
Schiphol
Airports Spain