Twitter related
Apps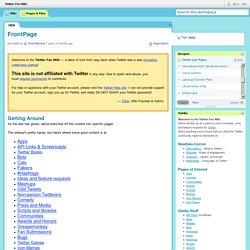 Welcome to the Twitter Fan Wiki — a labor of love from way back when Twitter was a wee five-letter, vowel-less startup! This site is not affiliated with Twitter in any way. Due to spam and abuse, you must request permission to contribute.
Twithority Search
Register Hashtag Events, Groups & more. Empower your tribe, encourage conversation, protect your trademarks ... anyone can register a hashtag. It's free! Register Hashtag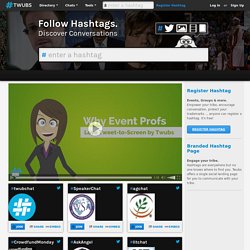 Retweetist
for Windows - Seesmic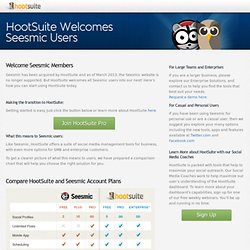 Seesmic has been acquired by HootSuite and as of March 2013, the Seesmic website is no longer supported. But HootSuite welcomes all Seesmic users into our nest! Here's how you can start using HootSuite today. Making the transition to HootSuite: Getting started is easy. Just click the button below or learn more about HootSuite here.
Tweetbeat Firsthand
I hope you've already embarked on a Twitter-search journey since the clickable chart. If not, then hopefully this post could prompt you to actually utilize some of them, as we'll be digging a little deeper into these Killer Apps. Let The FUN Begins!
The Reveal: Killer Apps for A Successful Twitter Network (Pt.2)