8.7.10
The Lair of the Crab of Ineffable Wisdom - a load of stuff by Jo. Webcam Software. Free cam programs and applications. A1 Webcams by Natalie - Free Listing of Live Web Cams. » Webcam Cruise : live webcams directories streaming video real. Download Free Webcam Softwares. Web cams are always fun whether its friends or professional work.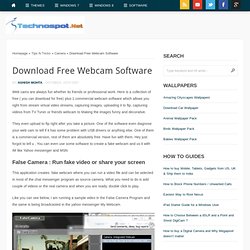 Here is a collection of free ( you can download for free) plus 1 commercial webcam software which allows you right from stream virtual video streams, capturing images, uploading it to ftp, capturing videos from TV Tuner or friends webcam to Making the images funny and decorative. They even upload to ftp right after you take a picture. One of the software even diagnose your web cam to tell if it has some problem with USB drivers or anything else. One of them is a commercial version, rest of them are absolutely free.
iThinkDifferent. WW . com - Webcams, Free Webcams, Live Cams, Free Cams. Webcamplaza.net: The Live Streaming Webcam Portal. Fisgonia - webcams around the World. Mozilla Firefox. Community / Free Video Chat VZOchat. Webcam Chat // Free Live Video Chat - (100% Free) @ WooMe. Help.com. Free Online Dating. GreatBoyfriends.com Find Great Boyfriends and Great Girlfriends! YapChat - Free Webcam Chat Room - Live Videochat. Room7 - Free Webcam Chat. Spinchat.com - the community: Meet friends, chat, dating, online. Web Cam Girls - Video Chat - Dating Videos - Web Cam Chat. Women Seeking Men in Colombia. Top 10 Ways Best Ways to Manage Firefox Tabs. EmailEmail The ability to use tabs for web browsing was one of the key reasons why I switched over from Internet Explorer 6 to Firefox all those years ago.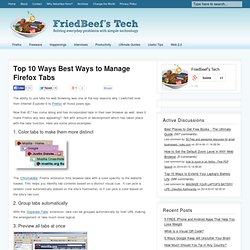 Now that IE7 has come along and has incorporated tabs in their own browser as well, does it make Firefox any less appealing? Not with amount of development which has taken place with the tabs function. Here are some prime examples: 1. GOOD STUFF IN THE UK - great deals on hotels, theatre, restauran. July 8, 2010 | It's time for a unifying message.
Karelia Software: Creators of Sandvox, Mac Website Building App. Trending (trending)
---