5.7.10
Melody Thornton on GetGlue. Addictomatic: Inhale the Web. vDiddy. Video Buffet. Measure Online Video Advertising, Content, and Audiences | Visib. Rev2.org - The Best Web Apps & Services From Web2.0. Newspond. Front news - Matoumba. The Net. Home News Sports Money Entertainment.
Community Weblog. April 16 Project ROSE is a Phoenix city programme that arrests sex workers in the name of saving them.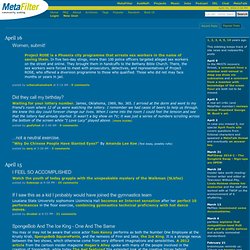 In five two-day stings, more than 100 police officers targeted alleged sex workers on the street and online. Drew Curtis' FARK.com. A Sliding Alternative to CAPTCHA? It's no secret that the use of difficult CAPTCHAs (Completely Automated Public Turing test to tell Computers and Humans Apart) in Web forms can confound ordinary people, drop conversion rates, and increase errors in addition to (hopefully!)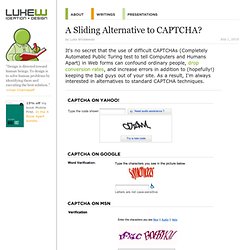 Keeping the bad guys out of your site. As a result, I'm always interested in alternatives to standard CAPTCHA techniques. 5e51fbfecfb26ac8d34d6d61bd1f16da.gif » fukung.net : Cocks and Ca. Breakthrough: The first functional, vat-grown lungs. Memepool.com. Omni Magazine Online - Tribute Website. Health. The Greatest Women Without Make-Up - MarketGid. Logo login The Greatest Women Without Make-Up What a difference Read more Their Pic After The Transformation Gonna Make You.....loose your breath!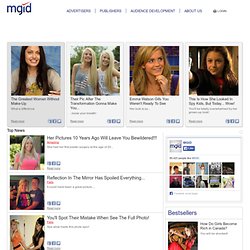 GIANTmicrobes. 10 Hottest Celebrities without Make up. Penelope Cruz Acting since the tender age of 16, Spanish starlet Penelope Cruz has starred in such movies as Blow, Sahara and Gothica.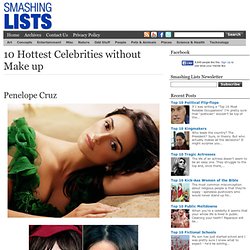 Known for her gracious good looks, a waxwork of which is set to appear in Paris's Gervin Wax Museum later this year, here she is looking a shade plainer than usual. Oliver Laric. Do While. Boners. Home of Seriously Funny Images - ImageChan. The Most Popular & Shocking News. Why It's Better To Pretend You Don't Know Anything About Compute. Saturday Morning Breakfast Cereal. Toothpaste For Dinner - 2,000+ comics by Drew - Updates daily at. Sharing Machine. Evilmilk funny pictures - Updated Constantly! Crazy funny pictures of insane internet. Funny video clips, funny movies, classic TV ads, virals, silly p. Twitterfeed.com : feed your blog to twitter. Tri-Five Chevy. Directory and Online Community. SEO Black Hat SEO Forum.
Kottke.org - home of fine hypertext products. Linkb0t - Submit Link. Walk2web : Walk. Explore. Have fun ;-) Slate Magazine. The Nethernet Wiki. Exeml.com - Search Aggregator. Free Science Books and Journals | Sciyo.com. Deep Web Research 2010. Bots, Blogs and News Aggregators is a keynote presentation that I have been delivering over the last several years, and much of my information comes from the extensive research that I have completed over the years into the "invisible" or what I like to call the "deep" web.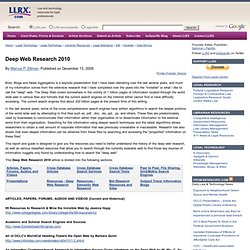 The Deep Web covers somewhere in the vicinity of 1 trillion pages of information located through the world wide web in various files and formats that the current search engines on the Internet either cannot find or have difficulty accessing. The current search engines find about 200 billion pages at the present time of this writing. In the last several years, some of the more comprehensive search engines have written algorithms to search the deeper portions of the world wide web by attempting to find files such as .pdf, .doc, .xls, ppt, .ps. and others. Math and Algebra Help - Videos from MathTV.com. Fauxsaics-Life Can't Be Explained in One Picture! Google Maps. Food Pair: Search For Recipes Based On Ingredients You Have.
Deciding what food to prepare is not easy even when you already have ingredients on hand.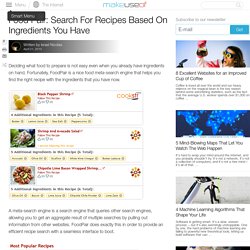 Fortunately, FoodPair is a nice food meta-search engine that helps you find the right recipe with the ingredients that you have now. A meta-search engine is a search engine that queries other search engines, allowing you to get an aggregate result of multiple searches by pulling out information from other websites. FoodPair does exactly this in order to provide an efficient recipe search with a seamless interface to boot. To start, just type an ingredient in the search box. Then you can refine the results of the recipes that match your search. FoodPair | Recipe Search Engine.
---