FutureHope
People power transforms the web in next online revolution | Technology | The Observer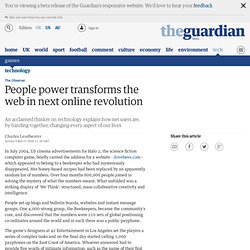 In July 2004, US cinema advertisements for Halo 2, the science fiction computer game, briefly carried the address for a website - ilovebees.com - which appeared to belong to a beekeeper who had mysteriously disappeared. Her honey-based recipes had been replaced by an apparently random list of numbers. Over four months 600,000 people joined in solving the mystery of what the numbers meant. What unfolded was a striking display of 'We Think': structured, mass collaborative creativity and intelligence. People set up blogs and bulletin boards, websites and instant message groups. One 4,000-strong group, the Beekeepers, became the community's core, and discovered that the numbers were 210 sets of global positioning co-ordinates around the world and at each there was a public payphone.
Technology::Features::November 23, 2010:: ::Email::Print In this first article of a four-part series commemorating the World Wide Web's 20th birthday, Scientific American editor Mark Fischetti explains the power of linked data By Mark Fischetti
The Web Turns 20: Linked Data Gives People Power, Part 1 of 4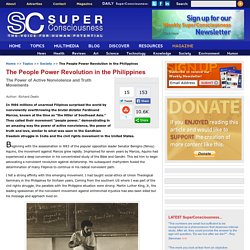 The People Power Revolution in the Philippines
The Power of Active Nonviolence and Truth Movements
Earth Hour
Looking back at the year of 'people power'
The Emergence of People Power in a Young Democracy (Special Analysis)
We've all heard the phrase that "perception is (a big part of) reality."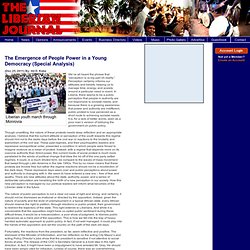 Probably there is consensus among the community that 2011 was one of the more difficult years financially.
People power is vital
An interesting piece from Strange Things Are Happening
Internet Website News: Latest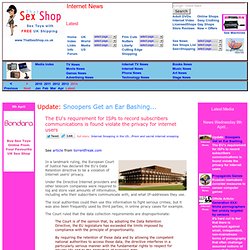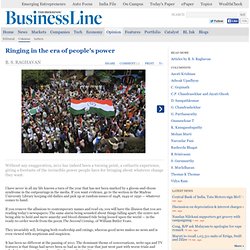 Columns / B S Raghavan : Ringing in the era of people's power
Without any exaggeration, 2011 has indeed been a turning point, a cathartic experience, giving a foretaste of the invincible power people have for bringing about whatever change they want.
We Are Power Shift
Learn about nonviolent conflict and civil resistance
2011: The year of people power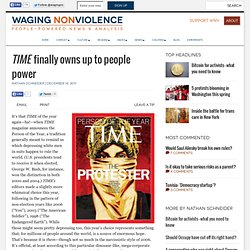 TIME finally owns up to people power
It's that TIME of the year again—ha!
According to research by Hanover Communications, the Labour backbench MP Tom Watson had a higher media profile in 2011 than every shadow minister, except for Ed Miliband and Ed Balls.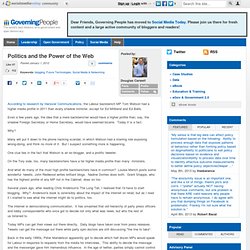 Politics and the Power of the Web
Some Real Issues for 2012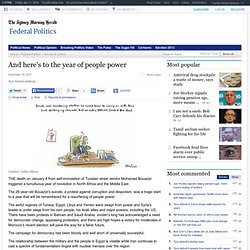 Cartoon: Cathy Wilcox. THE death on January 4 from self-immolation of Tunisian street vendor Mohamed Bouazizi triggered a tumultuous year of revolution in North Africa and the Middle East. The 26-year-old Bouazizi's suicide, a protest against corruption and despotism, was a tragic start to a year that will be remembered for a resurfacing of people power. The awful regimes of Tunisia, Egypt, Libya and Yemen were swept from power and Syria's leader is under siege from his own people, his Arab allies and major powers, including the US.
And here's to the year of people power
People power comes to Russia
Opposition protest rallies across Russia
People Power of Santa Cruz County - News - People Power Launches New Website Services
Follow us on Twitter, Google Plus, and Facebook
Sustainability News
What are the prospects for sustaining high-quality groundwater?
Dec. 19, 2011 — Intensive agriculture practices developed during the past century have helped improve food security for many people but have also added to nitrate pollution in surface and groundwaters.
Agro-ecological farming methods, not industrial-scale agriculture will be needed to ensure food security and protect food supplies from the impacts of climate change, argues Olivier De Schutter, UN Special Rapporteur on the Right to Food. He challenges the widely held view that food production needs to be scaled up to feed a growing population, saying that such a strategy overlooks climate change as well as how food is produced, by whom and for whom. Agro-ecology attracted interest during negotiations at the COP 17 climate change conference in Durban, South Africa, says De Schutter, and provides an opportunity to tie together the food security and climate change agendas. The seriousness of food crises "is needed to re-inject urgency into climate talks", and an awareness of climate change can keep food security discourse on the right track. Climate change is already affecting the global food supply, creating food shortages and famine.
Agro-ecology methods are key to food security
Durban talks: how Connie Hedegaard got countries to agree on climate deal | Environment
Which nations are really responsible for climate change - interactive map | Environment
uld the desert sun power the world? | Environment
Electrification of everything