FutureHope
People power transforms the web in next online revolution | Technology | The Observer
In July 2004, US cinema advertisements for Halo 2, the science fiction computer game, briefly carried the address for a website - ilovebees.com - which appeared to belong to a beekeeper who had mysteriously disappeared.
Technology :: Features :: November 23, 2010 :: :: Email :: Print In this first article of a four-part series commemorating the World Wide Web's 20th birthday, Scientific American editor Mark Fischetti explains the power of linked data By Mark Fischetti
The Web Turns 20: Linked Data Gives People Power, Part 1 of 4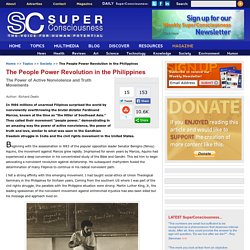 The People Power Revolution in the Philippines
The Power of Active Nonviolence and Truth Movements
Looking back at the year of 'people power'
The Emergence of People Power in a Young Democracy (Special Analysis)
We've all heard the phrase that "perception is (a big part of) reality."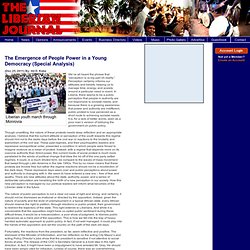 Probably there is consensus among the community that 2011 was one of the more difficult years financially.
People power is vital
Brad Smith , Microsoft's General Counsel and Executive Vice President of Legal & Corporate Affairs at Microsoft writes in a blog post: Today, we are releasing our 2012 Law Enforcement Requests Report.
Internet Website News: Latest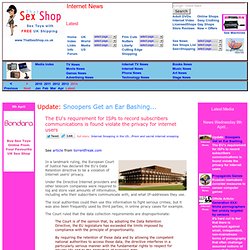 Columns / B S Raghavan : Ringing in the era of people's power
We Are Power Shift
David Cameron to curb 'fat cat' pay with people power
2011: The year of people power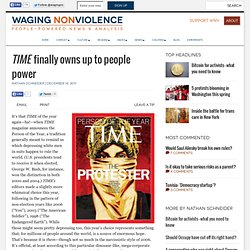 TIME finally owns up to people power
It's that TIME of the year again—ha!
According to research by Hanover Communications , the Labour backbench MP Tom Watson had a higher media profile in 2011 than every shadow minister, except for Ed Miliband and Ed Balls.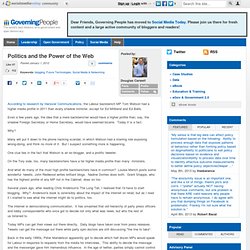 Politics and the Power of the Web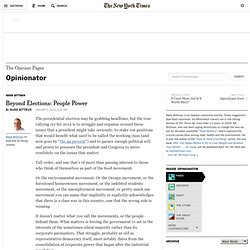 Some Real Issues for 2012
The presidential election may be grabbing headlines, but the true rallying cry for 2012 is to struggle and organize around those issues that a president might take seriously, to stake out positions that would benefit what used to be called the working class (and now goes by " the 99 percent ") and to garner enough political will and power to pressure the president and Congress to move resolutely on the issues that matter.
Cartoon: Cathy Wilcox. THE death on January 4 from self-immolation of Tunisian street vendor Mohamed Bouazizi triggered a tumultuous year of revolution in North Africa and the Middle East.
And here's to the year of people power
People power comes to Russia
Opposition protest rallies across Russia
People Power of Santa Cruz County - News - People Power Launches New Website Services
Follow us on Twitter, Google Plus, and Facebook
Browse News Stories
Sustainability News
What are the prospects for sustaining high-quality groundwater?
Dec. 19, 2011 — Intensive agriculture practices developed during the past century have helped improve food security for many people but have also added to nitrate pollution in surface and groundwaters.
Farmers can increase crop yields in an environmentally sustainable way Flickr/Peter Casier Agro-ecological farming methods, not industrial-scale agriculture will be needed to ensure food security and protect food supplies from the impacts of climate change , a rgues Olivier De Schutter, UN Special Rapporteur on the Right to Food.
Agro-ecology methods are key to food security
Durban talks: how Connie Hedegaard got countries to agree on climate deal | Environment
Which nations are really responsible for climate change - interactive map | Environment
uld the desert sun power the world? | Environment
Electrification of everything