Exercise
Hi BodyRockers,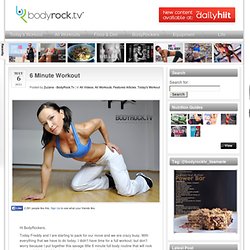 Everyone has a busy schedule, and the most common excuse for not exercising is, "I don't have enough time." Well, that isn't an excuse anymore.
No More Excuses - A 13 Minute Work Out - Iowa Avenue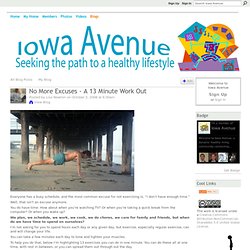 TownGown5K.pdf (application/pdf Object)
The Couch to 5k Training Plan | From Couch to 5k
Beginning to run for a beginner can be extremely tough, especially without a plan. The Couch to 5k Training plan can help any new runner start up in their running experience. If you follow it with a positive mindset, you will no doubt succeed.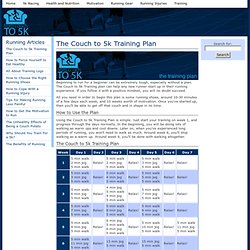 By Josh Clark Posted Saturday, 1 January, 2011 Too many people have been turned off of running simply by trying to start off too fast. Their bodies rebel, and they wind up miserable, wondering why anyone would possibly want to do this to themselves. You should ease into your running program gradually. In fact, the beginners' program we outline here is less of a running regimen than a walking and jogging program.