Exercise
Fitness Advice, Workout Videos, Health & Fitness | Bodyrock.tv. Hi BodyRockers, Today Freddy and I are starting to pack for our move and we are crazy busy.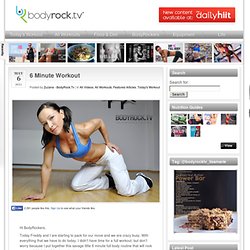 With everything that we have to do today, I didn't have time for a full workout, but don't worry because I put together this savage little 6 minute full body routine that will rock you out. I think that it is always better to do something than to skip your training completely, and this workout may come in a small package, but as you can see in the video, if you are pushing it at your max effort – full throttle – you won't have anything left after 6 minutes. This is a perfect solution if you find yourself really busy and pressed for time – and you can also extend the torture by doing this 2 times back to back.
No More Excuses - A 13 Minute Work Out - Iowa Avenue. Everyone has a busy schedule, and the most common excuse for not exercising is, "I don't have enough time."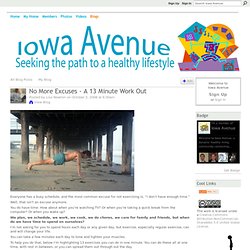 Well, that isn't an excuse anymore. You do have time. How about when you're watching TV? Or when you're taking a quick break from the computer? Or when you wake up? The Couch to 5k Training Plan | From Couch to 5k. Beginning to run for a beginner can be extremely tough, especially without a plan.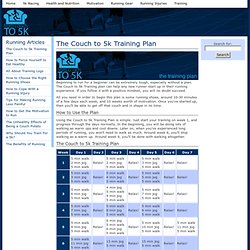 The Couch to 5k Training plan can help any new runner start up in their running experience. If you follow it with a positive mindset, you will no doubt succeed. Cool Running | The Couch-to-5K ® Running Plan. By Josh ClarkPosted Saturday, 1 January, 2011 Couch to 5K ® | Beginning Running First off, you may be asking, "exactly how many miles is a 5K?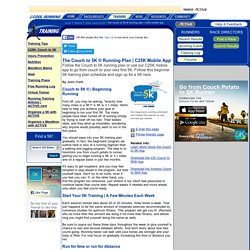 " A 5K is 3.1 miles. We're here to help you achieve your goal of beginning to run your first 5K.
---