Photography
Off the Beaten Path: Violence, Women and Art | Chicago Cultural Center | Explore Chicago
this is a blog about cogan's trade.
Justice for Rape Victims in the Democratic Republic of Congo
24 Stylish and Natural Photoshop Brush Collections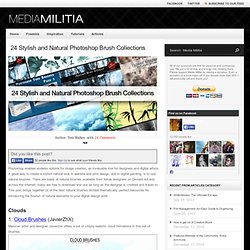 Photoshop enables endless options for image creation, an invaluable tool for designers and digital artists. A great way to create a stylish natural look in website and print design, and in digital painting, is to use natural brushes. There are loads of natural brushes available from fellow designers on Deviant Art and across the Internet; many are free to download and use as long as the designer is credited and linked to. This post brings together 24 of the best natural brushes divided thematically, perfect resources for introducing the flourish of natural elements to your digital design work. 1.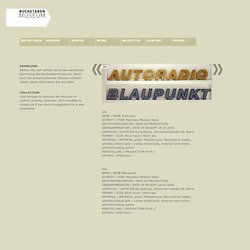 SAMMLUNG Klicken Sie sich einfach durch die wachsende Sammlung des Buchstabenmuseums. Wenn auch Sie bewahrenswerte Objekte entdeckt haben, dann informieren Sie uns bitte! COLLECTION Click through to discover the Museum of Letters' growing collection.
LETTERS MUSEUM - Collection
3357516611_04d172a2e0.jpg (357×400)
Looking into the Past
Did it. "Withdrew" from 3D so i get a grade of "W" who gives a fuck. maybe it demonstrates I at least actually tried it, and couldn't bare the misery.
BNC SRVR.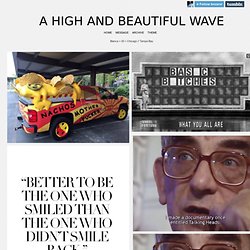 beezyobscenic on DailyBooth