Music
You don´t have to be afraid - Kaki King. Living Colour: Flying. Air - La Femme D'Argent. Good For You « Skinks by Skinks « StumbleAudio (2 million+ music tracks to discover) Sia - Breathe Me (KCRW 2007) Andy McKee - Guitar - Drifting - www.candyrat.com. Filligar. Someone Still Loves You Boris Yeltsin - Modern Mystery [OFFICIAL MUSIC VIDEO] One of the Best Young Bands in America. The Return of the New Kings Someone You Should Know Filligar are one of the acts I've been keeping a close eye over the last two years.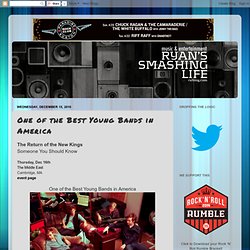 In that brief span, I've witnessed these upstarts develop from promising greenies into one of the most exciting young bands in the US of A. Celebrated for their scalding live performances in concert halls, Filligar proved this year that they are more than just a pretty face and an ascending jam. Kaki King - Bone Chaos In The Castle (triple J brekkie show) How Deep Is Your Love John Frusciante. John Frusciante - The Past Recedes. John Frusciante - Central (The Empyrean) [track #8] with lyrics. John Frusciante - Before The Beginning (The Empyrean) [track #1] John Frusciante - Unreachable (The Empyrean) New Song! Kaki King - "Pull Me Out Alive" Music Video.
Kaki King - Can Anyone Who Has Heard This Music Really Be... 8tracks | Handcrafted internet radio. Musicovery. Lebanese Blonde Thievery Corporation. The Time We Lost Our Way by Thievery Corporation. Thievery Corporation - Until the Morning. Morcheeba - Enjoy The Ride.
---