Affiliate Marketing
Local Search Marketing Advice, Tips, and News | GetListed.org
Why Local Search Is So Important
Building a Datafeed Site – Step 1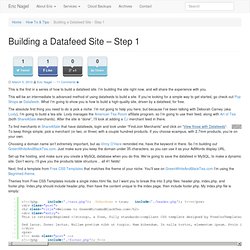 This is the first in a series of how to build a datafeed site. I'm building the site right now, and will share the experience with you. This will be an intermediate to advanced method of using datafeeds to build a site. If you're looking for a simple way to get started, go check out Pop Shops or Datafeedr. What I'm going to show you is how to build a high-quality site, driven by a datafeed, for free.
Design for Mobile: The One Billion Dollar iPhone App
Guide to Competitive Backlink Analysis
The author's posts are entirely his or her own (excluding the unlikely event of hypnosis) and may not always reflect the views of Moz. Using link data, although it can never be perfectly accurate, allows you to take a more scientific approach to your SEO strategies.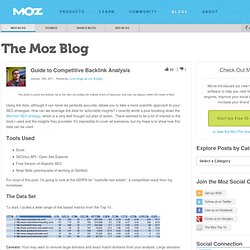 The Lifecycle of an Internet Marketer | Mr Green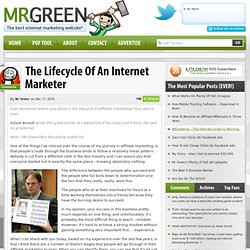 Ever wondered where you stood in the lifecycle of affiliate marketing? Your wait is over. Adam Bunch wrote this great article so I asked him if he could post it here. He said no problema! Note: I Mr Greenified this article a little bit.
Products | Mozilla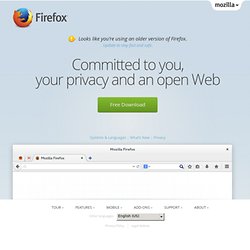 Shopping searches, done your way Firefox opens up a world of holiday gift ideas in a single browser window. Tired of chasing seasonal deals across too many search engines and retailer websites? Save time and energy by using the Search Bar. Now you can conveniently find great gift selections from major online stores like eBay and Amazon, quickly swapping one search engine with another. It's never been easier to shop from your home page, or wherever you are online.
The Anatomy of a Perfect Landing Page - Formstack
Last year, I stumbled upon a fascinating article in The New York Times about Steve Cohen, a magician who offered exclusive shows out of a suite at the Waldorf Astoria and was flown around the world to give private shows for heads of state, captains of industry and celebs.
The Making of The Millionaire's Magician