Web Comics
Chester 5000 XYV » Archive » CS90
Friends: Lynn AllinghamJohn AllisonAmy AshDawn and Margie BeatonMarc BellSally BloodbathJohn CampbellScott CampbellRyan CarleyAnthony ClarkRebecca ClementsMelanie ColosimoDomitille CollardeyJillian Comeau, Kim Carson and Michelle SkeldingAaron DiazThe Doug Wright AwardsJess FinkEric FeursteinBrian FukushimaSarah GliddenMeredith GranLisa HanawaltDustin HarbinChristopher HastingsEmily Horne and Joey ComeauJimmie KilpatrickJon KlassenSteve LambkeHope LarsonJoe ListDavid MalkiPhil McAndrewCarolyn MerrimanCarly MonardoVicki NerinoAndre RichardRyan NorthRyan PequinNeil RoughJeffrey RowlandGabby SchulzSmart and BirdDeana SobelNathan StapleyHenry SvecMatthew TraffordJulia WertzBritt WilsonStephanie WeirathmuellerSteve WolfhardYou've Changed RecordsChip Zdarsky Good comic shops that have taught me a thing or two: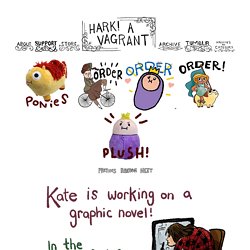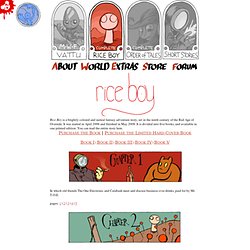 Rice Boy
Rice Boy is a brightly colored and surreal fantasy adventure story, set in the ninth century of the Red Age of Overside. It was started in April 2006 and finished in May 2008. It is divided into five books, and available in one printed edition.
I can finally clue all of you in to what we've been up to here at Mission Control for the past few months! It's really exciting news! I've been working on an Ellie on Planet X GRAPHIC NOVEL! I've been in touch with top people who think Ellie would make a great story, and we'll be presenting it to publishers when I finish getting my submission together. There's still a lot of work to do. I'm writing a script and then have to do a large number of sample pages.
Ellie on Planet X - Comics!
TREK! The Offspring | Kid With Experience
Mug de Triomphe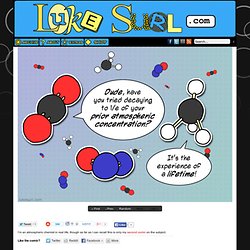 Hey, As I have done for a while, but have been rather remiss in publicising, all my comics are licensed under a Creative Commons Attribution-NonCommercial-ShareAlike 4.0 International License. This means that you can do almost anything non-commercial with the comics, including sharing them all over, as long as you link back. If you have any more commercial plans, I'm just an email away… Recently, the nice people at Creative Commons commissioned me to do some drawings for "Team Open", a showcase of Creative Commons license-users.
Romantically Apocalyptic | Webcomic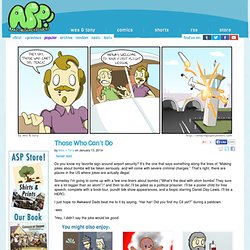 That logic doesn't bode well for Life Coaches. Do you know my favorite sign around airport security? It's the one that says something along the lines of "Making jokes about bombs will be taken seriously, and will come with severe criminal charges." That's right, there are places in the US where jokes are actually illegal.
Bad to the CLONE
Nine Planets Without Intelligent Life : Bohemian Drive
HipsterHitler.com is strictly a parody, satire and humor site, all content herein should be treated as such. None of the views expressed on this page should be confused with the actual views of the authors, advertisers, the hosting company, any service providers or the owner of this domain name. Everything on this site is intended to spoof, parody and satirize. We make no claims as to the accuracy of our satire.HipsterHitler.com uses the names of public figures for purposes of satire only.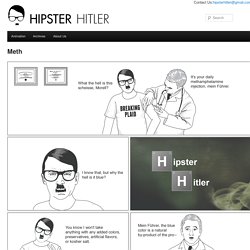 diesel sweeties : robot webcomic and geeky music t-shirts
December 24th, 2013 Merry Christmas, everybody who is a person who celebrates that! And a joyous Winter Solstice to the rest of you. Just to let you know, we won't be updating on Christmas or New Years day.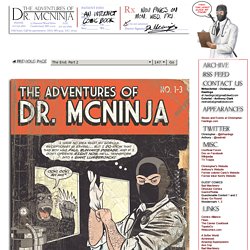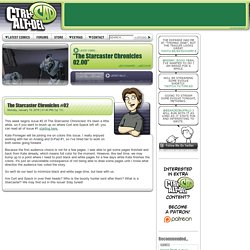 Motherfucking Banner Saga, man. I've been anxiously awaiting this game for the better part of a year, and it's finally arrived. I was up until the wee hours of the morning playing, and I can't wait to finish my other stuff today to get back to it. Everything you need to know about the combat and the artwork can be found in my original post about Banner Saga: Factions, the free-to-play multiplayer component, and all of it still rings true. The combat is deep and engaging, and the game's art and animation continue to be stunningly gorgeous.
OVERCOMPENSATING: The Journal Comic With a Seething Disdain for Reality.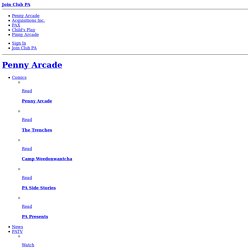 I don't know what it is that makes me go for This Early Access game over That One. Independent of any philosophical considerations, Early Access as a business and cultural practice means different things, in just that way that a beta from Company X is more like an alpha, and a beta from GmbH ß is a relentless, rigorously polished marketing vehicle. So, I often give Early Access stuff a pass until it is closer to Regular Access just to give it room to breathe. Everybody is telling me Starbound is a thing, if not the thing, but just absorbing the rulebooks from all these skirmishy tabletop feasts rolling in lately has occupied most of my upstairs meat.