Hermes
HERMES was the great Olympian God of animal husbandry, roads, travel, hospitality, heralds, diplomacy, trade, thievery, language, writing, persuasion, cunning wiles, athletic contests, gymnasiums, astronomy, and astrology.
HERMES : Greek God of Herds, Trade & Athletics, Herald of the Gods | Mythology, w/ pictures | Roman Mercury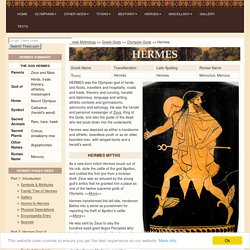 Hermes the thief: the evolution of a ... - Norman Oliver Brown
Dei Lucrii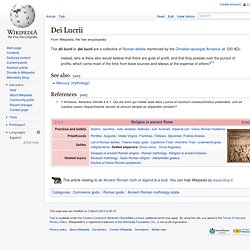 The dii lucrii or dei lucrii are a collective of Roman deities mentioned by the Christian apologist Arnobius (d. 330 AD):
Hermes
Hermes ( pron.: / ˈ h ɜr m iː z / ; Greek : Ἑρμῆς ) was an Olympian god in Greek religion and mythology , son of Zeus and the Pleiade Maia .