Technology/Design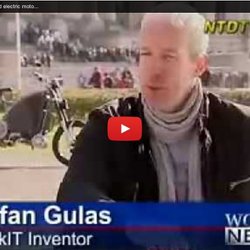 This video is currently unavailable. Sorry, this video is not available on this device. by $author Share this playlist
ErockIT bike is pedal powered and electric motor assisted like an e-bike. Goes 50mph or 80kmh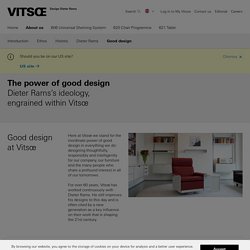 Back in the late 1970s, Dieter Rams was becoming increasingly concerned by the state of the world around him – "an impenetrable confusion of forms, colours and noises." Aware that he was a significant contributor to that world, he asked himself an important question: is my design good design? As good design cannot be measured in a finite way he set about expressing the ten most important principles for what he considered was good design. (Sometimes they are referred as the 'Ten commandments'.) Here they are. Good design is innovative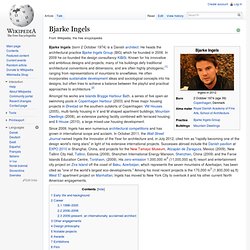 Bjarke Ingels (born 2 October 1974) is a Danish architect. He heads the architectural practice Bjarke Ingels Group (BIG) which he founded in 2006. In 2009 he co-founded the design consultancy KiBiSi.
Bjarke Ingels
John M. Johansen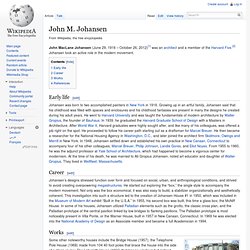 John MacLane Johansen (June 29, 1916 – October 26, 2012)[1] was an architect and a member of the Harvard Five.[2] Johansen took an active role in the modern movement. Early life[edit] Johansen was born to two accomplished painters in New York in 1916. Growing up in an artful family, Johansen said that his childhood was filled with spaces and enclosures and his childhood fantasies are present in many the designs he created during his adult years. He went to Harvard University and was taught the fundamentals of modern architecture by Walter Gropius, the founder of Bauhaus.
Zira Island Masterplan, Bjarke Ingels Group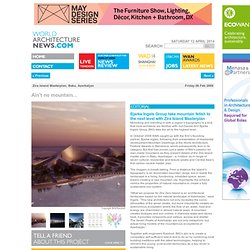 Mimicking and blending in with a region's topography is a trick that most architects are familiar with, but Danish firm Bjarke Ingels Group (BIG) take the art to the highest level. In October 2008 WAN caught up with the firm's founding partner, Bjarke Ingles, following their presentation of residential development Mountain Dwellings at the World Architecture Festival Awards in Barcelona, which subsequently won in its category. But that has proven just a taster of BIG's passion for man-made mountains as they present details of the Zira Island master plan in Baku, Azerbaijan - a 1million sq m range of seven cultural, residential and leisure peaks and Central Asia's first carbon neutral master plan.
At first glance this project might seem like an overly complex and daunting task. However, we are dealing with digital electronics here, so everything is either on or off! I've been doing electronics for a long time, and for years i struggled with analog circuits.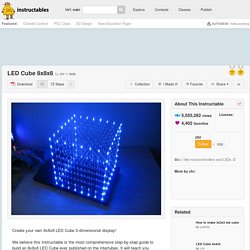 Silly Millions
Gold Plated Leica Luxus II Sells For Nearly $3,000,000! Camera collectors have a reason to be happy. A gold plated camera which has been encased in lizard skin has surfaced. The camera, a Leica Luxus was auctioned on November 22 at Hong Kong. This is one of the special edition cameras made in 1932 and is the only surviving from the lot of four. The camera is expected to fetch around $2,785,960.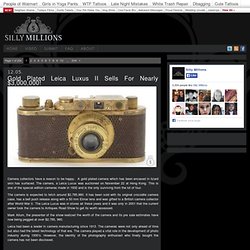 Ever wonder why there are different glasses for different wines? The idea is that each wine deserves its own type of glass to enhance its unique flavor, aroma and color. It's an often overlooked part of the experience that every vino-enthusiast has come to appreciate.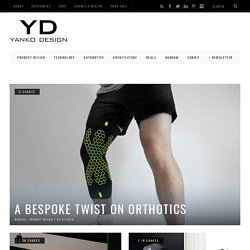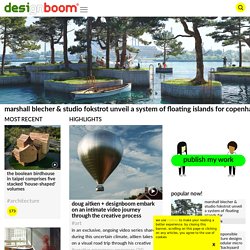 apr 04, 2014 WATCH: naoto fukasawa elaborates on the company's attention to craftsmanship, and his own approach to » 0 shares
SWITL Picks Up Semi-Liquid Materials #DigInfo‬‏