Technology/Design
ErockIT bike is pedal powered and electric motor assisted like an e-bike. Goes 50mph or 80kmh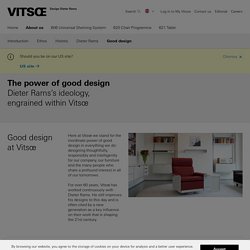 Back in the late 1970s, Dieter Rams was becoming increasingly concerned by the state of the world around him – "an impenetrable confusion of forms, colours and noises." Aware that he was a significant contributor to that world, he asked himself an important question: is my design good design?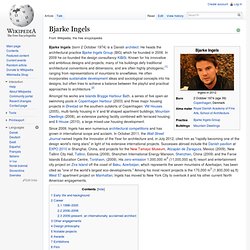 Bjarke Ingels (born 2 October 1974) is a Danish architect. He heads the architectural practice Bjarke Ingels Group (BIG) which he founded in 2006. In 2009 he co-founded the design consultancy KiBiSi.
Bjarke Ingels
John M. Johansen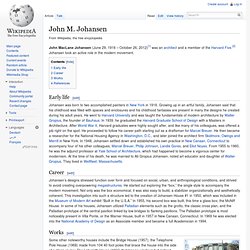 John MacLane Johansen (June 29, 1916 – October 26, 2012)[1] was an architect and a member of the Harvard Five.[2] Johansen took an active role in the modern movement.
Zira Island Masterplan, Bjarke Ingels Group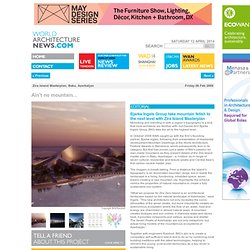 Mimicking and blending in with a region's topography is a trick that most architects are familiar with, but Danish firm Bjarke Ingels Group (BIG) take the art to the highest level. In October 2008 WAN caught up with the firm's founding partner, Bjarke Ingles, following their presentation of residential development Mountain Dwellings at the World Architecture Festival Awards in Barcelona, which subsequently won in its category. But that has proven just a taster of BIG's passion for man-made mountains as they present details of the Zira Island master plan in Baku, Azerbaijan - a 1million sq m range of seven cultural, residential and leisure peaks and Central Asia's first carbon neutral master plan.
At first glance this project might seem like an overly complex and daunting task. However, we are dealing with digital electronics here, so everything is either on or off! I've been doing electronics for a long time, and for years i struggled with analog circuits.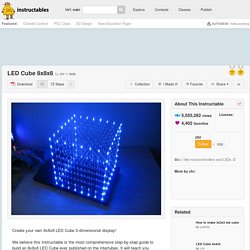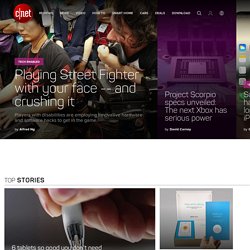 Choose from titles including Medal of Honor: Warfighter, Fallout: New Vegas Ultimate Edition, Batman: Arkham City and many more. Latest generation at the lowest price we could find. 20GB console bundled with six games, including COD: Modern Warfare 3, Halo Reach, Ghost Recon, and Madden NFL 12. Plus get up to 50 percent off printers and accessories. Save even more with this $10 off $60 code: WINTER14 $17 under the lowest price we could find.
Silly Millions
SWITL Picks Up Semi-Liquid Materials #DigInfo‬‏